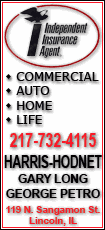 What a difference a quarter of a year makes.
Numerous collapses of financial institutions have led to a worldwide credit crunch, oil prices have plunged more than 60 percent and rising corn costs have left biofuels companies dealing with profit margins approaching zero.
Here are some questions and answers about the effect of the economic crisis on alternative energy:
Q: Didn't the government bailout of the financial sector include some help for the solar industry?
A: Yes. The government's $700 billion plan to bail out banks and other institutions included an eight-year extension of tax credits for solar power. It eliminated a $2,000 tax break limit for residential installations and removed an exemption for utilities.
But the renewable industry depends on equity and credit to complete projects, and neither is particularly healthy these days.
Piper Jaffray analyst Jesse Pichel said in a recent interview that without access to capital, solar companies may cut back on expansion plans and look to Asia to produce solar panels.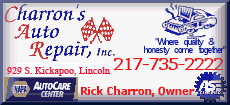 Q: Why are ethanol companies taken a beating in the stock market?
A: How much profit a U.S. biorefiner can earn is tied to its crush margin -- the price of ethanol minus the price of corn.
When ethanol producers started going public in June 2006, market conditions were perfect. Corn was cheap, gas cost a bundle and refiners were clamoring for more ethanol to use as a cleaner-burning alternative to the gasoline additive MTBE.
But skyrocketing corn costs began cutting into profits, and many companies tried to use hedging to control costs. Hedging sets future prices for corn sellers, helping buyers avoid volatile price swings by letting them lock in at a set cost.
That tactic locked the nation's second largest producer, VeraSun Energy Corp., into overpaying for its feedstock for the third quarter, which in turn led to a severe cash shortage. That combined with tight credit markets -- which made it difficult to borrow money -- prompted the company to seek Chapter 11 bankruptcy protection.
The same tough market conditions have driven down the stock prices of Aventine Renewable Energy Holdings Inc. and Pacific Ethanol Inc. to near all-time lows.
Q: Wind power has been all over the news this year. Will that industry continue to grow?
A: Yes, thanks in part of a one-year extension of production tax credits included in the financial bailout package.
Randall Swisher, executive director of the American Wind Energy Association, said in a recent interview that the credit crisis and overall economic downturn will undoubtedly have some effect on the capital-intensive industry, but it's too early to gauge the extent.