Earlier Japan's benchmark Nikkei 225 stock average fell 456.87 points, or 5.3 percent, to 8,238.64 and Hong Kong's Hang Seng index dived 5.2 percent to 13,221.35.
The latest selling pressure has been stoked by a run of bad U.S. corporate news over the last week. Grim news from the likes of department store chain Macy's Inc. and consumer electronics retailer Best Buy Co. weighed on U.S. stocks Wednesday with the Dow Jones industrial average down 4.7 percent at 8,282.66, its third straight loss.
In addition, investors reacted nervously to the announcement from U.S. Treasury Secretary Henry Paulson that the original $700 billion financial rescue package won't be used to purchase troubled assets from banks. The Treasury will instead rely on buying stakes in banks and providing more direct help to consumer debt markets.
"News that a plan to buy troubled mortgage assets has been shelved in favor of tackling problems with non-bank and consumer finance is certainly going to heap yet more concern on the market," said Matt Buckland, a dealer at CMC Markets.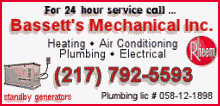 Things are not expected to improve much later when Wall Street opens. Dow futures were up 11 points, or 0.1 percent, to 8,891.
It's not just the U.S. economy that's prompting concerns around the world.
The world's developed economies are in recession and set to shrink further in 2009, a top international organization said Thursday.
In its latest economic forecasts, the Paris-based Organization for Economic Cooperation and Development said gross domestic product was likely to fall by 0.3 percent in 2009 for its 30 member countries, representing democracies with market economies. It said the U.S. economy would contract by 0.9 percent, Japan's by 0.1 percent and the euro area by 0.5 percent.
Germany officially sank into recession earlier as government figures showed Europe's biggest economy contracting for the second quarter in a row during the third quarter.
"Downgrades to the global economic outlook are gathering pace," said Hans Redeker, an analyst at BNP Paribas.
Elsewhere, Australia's benchmark index slid 5.9 percent to a four-year closing low of 3,697.3 as banks tumbled and lower commodity prices hit miners. BHP Billiton Ltd., the world's biggest miner, sank almost 12 percent and Rio Tinto was down more than 8 percent.
The Shanghai Composite Index bucked the regional trend, jumping 3.7 percent to 1,927.61 as the Chinese government's $586 billion economic stimulus package announced Sunday continued to underpin sentiment.