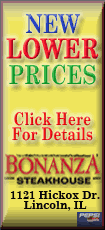 It said the U.S. economy would contract by 0.9 percent, Japan's by 0.1 percent and the euro area by 0.5 percent.
Additionally, it was the first time since 1974-5, when they were suffering from the Arab oil embargo and a severe bear market for stocks, that the U.S., Europe and Japan have fallen into recession.
This time, all three are shrinking in the same year; in the wake of the first oil price shock in 1973, Japan saw negative growth in 1974 followed a year later by the U.S. and Europe.
And it was the first time the organization has seen an aggregate shrinkage in its members economies since it started keeping records in 1970.
The latest forecasts represent a sharp downgrade since the last set in June, when the OECD forecast OECD growth of 1.7 percent in 2009 and indicated that the worst of the financial crisis might have passed. Since then though, the outlook for the world economy has deteriorated sharply in the wake of the banking crisis, which is rapidly spreading to the wider economy.
For the fourth quarter, the organization said its members would likely see a contraction of 1.4 percent on a year-on-year basis, with the U.S. down 2.8 percent, and Japan and the euro area 1.0 percent lower.
"The OECD area economy appears to have entered recession," said Jorgen Elmeskov, director of the policy studies branch and the OECD's economics department. He said that while the picture was uncertain "projections point to a protracted downturn" with recovery not likely before the second half of next year, with the U.S. leading the way out of recession.
Key risks include a longer than anticipated return to normal in financial markets, which have fallen sharply. The OECD's projections assume that the financial stress since the banking crisis exploded in mid-September will prove to be "short-lived" but be followed by an "extended period of financial headwinds" through the end of next year, with conditions then returning to near normal.
Other hazards include further failures of financial institutions; emerging market economies being hit harder by the downturn in global trade, and foreign investors turning even more more risk-shy.