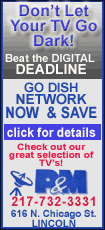 In London, December Brent crude fell 36 cents to $52.01 a barrel on the ICE Futures exchange.
The Nymex contract fell $3.50 overnight to settle at $56.16, the lowest closing price since January 2007, after the U.S. Energy Department slashed its 2009 oil consumption forecast.
"As the global economy continues to weaken, we're going to see further downward pressure on oil," said Stephen Roach, chairman of Morgan Stanley Asia, in Singapore. "I think we'll certainly challenge the $50 threshold. We could challenge the $40 threshold."
According the Paris-based Organization for Economic Cooperation and Development, the world's developed economies have slid into recession and will shrink further in 2009.
The OECD said Thursday that gross domestic product was likely to fall by 0.3 percent in 2009 for its 30 member countries, representing democracies with market economies.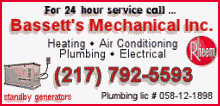 It said the U.S. economy would contract by 0.9 percent, Japan's by 0.1 percent and the euro area by 0.5 percent.
The latest forecasts were a sharp downgrade since the last set in June, when the organization forecast OECD growth of 1.7 percent in 2009 and indicated that the worst of the financial crisis might have passed.
The International Energy Agency also made downward revisions to its global oil demand forecasts for this year and 2009 on Thursday, as rich-world economies sink into recession and growth slows in developing countries.
The IEA now expects global oil demand to average 86.2 million barrels a day this year, nearly flat compared to 2007, and 86.5 million barrels a day next year. Its forecast cuts 330,000 barrels a day from the previous 2008 estimate and 670,000 barrels a day from next year's.
The German economy, Europe's biggest, also tipped into recession in the third quarter as weakening exports fueled a bigger-than-expected fall in national output.
Gross domestic product contracted by 0.5 percent in the July-September period compared with the previous quarter, the Federal Statistical Office said, following a 0.4 percent fall in GDP in the second quarter.
The U.S. Energy Department said Wednesday it expects U.S. consumption of petroleum to drop next year more severely than any time since 1980. The department's Energy Information Administration said 2009 petroleum consumption is projected to sink by 250,000 barrels per day, or 1.3 percent, more than twice that projected in its previous outlook.