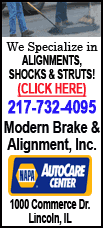 Adding to the gloom, Premier Wen Jiabao said the impact of the global financial crisis on China is "worse than expected," the China Daily newspaper reported. It said he made the remark Tuesday as he met with the director of the statistics bureau.
China, the world's fourth-largest economy, is trying to avert a too rapid slowdown in economic growth with a $586 billion stimulus package announced Sunday. President Hu Jintao is expected to come under pressure to contribute to a global bailout fund at a meeting of world leaders in Washington this weekend but Chinese officials say the most important thing Beijing can do is to keep its own economy sound.
Economic growth in the latest quarter fell to 9 percent -- still the highest of any major nation but down sharply from last year's 11.9 percent expansion. More recent data point to a broad weakening of the economy and exporters say a sharp drop in orders has prompted layoffs and factory closures.
The bleak industrial figures are unusually bad for exporters because they reflect an avalanche of canceled orders for the key Christmas season, said Frank F.X. Gong, chief Asia economist for JP Morgan Chase & Co.
"Now the credit market has normalized a little bit ... But it doesn't mean Christmas orders will come back, because it's too late to buy for Christmas," Gong said. "That's a lost quarter. That's hitting China especially hard."
That weakness could have global repercussions, because Chinese factories are major consumers of imported components and raw materials. About one-half of China's $1 trillion in imports last year was materials used in goods that were re-exported.
Beijing announced a tax cut Wednesday for exporters as part of the multibillion dollar stimulus package, which also calls for higher spending on construction and social programs to shield the economy from the global slowdown.