Street Signs Point the Way to First Presbyterian Church

Send a link to a friend
[November 13, 2008] -- New street signs now direct travelers to The First Presbyterian Church at Pekin and Ottawa Streets. Founded in 1857, First Presbyterian Church has undergone at renaissance under the leadership of the Reverend Phillip Blackburn who came to Lincoln four years ago.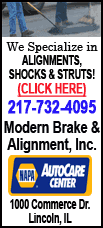 With previous service to churches in Scotland, Texas, Oklahoma and Indianapolis, Indiana, Phillip Blackburn brought new style of preaching to First Presbyterian Church. His sermons are delivered "away from the pulpit" and at the congregation's eye level. Blackburn's preaching style is relevant, direct and often filled with humor.

First Presbyterian Church's worship has been enlivened by the rebuilding of its historic pipe organ. The rebuilt organ complements the church's choir, which is led by Ms. Julie Kasa. Both organ and choir will have a central role in a special Christmas cantata that will be sung at 10 a.m. on Sunday, December 21.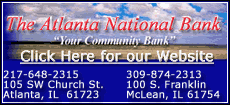 Not content with its revitalized worship and preaching, First Presbyterian Church has also reached out the community through service to flood-battered western Illinois and to Lincoln through the recent "Together for Lincoln" project. First Presbyterian Church members helped new students move into Lincoln College and members are tutoring students at Washington-Monroe School again this year. The church will host dinners for the Lincoln Lady Railers basketball team and members are actively involved in the Pink Shutter and the Lincoln-Logan Food Bank.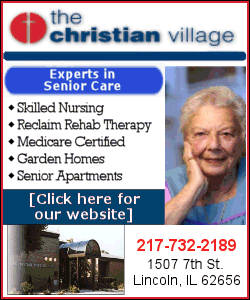 One of the most exciting ventures at First Presbyterian Church is its "In Joy" and "Celebration" programs. People from through the community gather at 6 p.m. on Wednesday evenings in the church at 301 Pekin Street to worship in a contemporary service filled with skits and spirited music. Participants then enjoy a meal prepared by First Presbyterian members. The Celebration program builds relationships through interactive discussion of the parables of Jesus. Everyone is welcome to participate in the Wednesday night program.

[Gary Davis]
Copyright 2008 The Associated Press. All rights reserved. This material may not be published, broadcast, rewritten or redistributed.