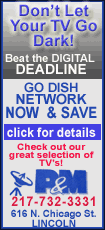 Germany's DAX rallied 163.52 points, or 3.5 percent, to 4,813.04, with shares in Continental AG up 33 percent as privately owned ball-bearings company Schaeffler said it is confident of getting EU approval to buy the tire company, possibly by the end of the year.
Meanwhile, the CAC-40 in France was 85.85 points, or 2.6 percent, higher at 3,355.30, with energy stocks like Total SA.
The gains in Europe follow strong gains in Asia where Japan's benchmark Nikkei 225 stock average rose 223.75 points, or 2.7 percent, to 8,462.39, and Hong Kong's Hang Seng advanced 321.31, or 2.4 percent, to 13,542.66.
The advance in both continents was primarily due to sharp gains on Wall Street on Thursday. A late turnaround helped the Dow Jones industrial average advance more than 550 points, or 6.7 percent, to 8,835.25 after a stream of negative corporate and economic news had driven the index earlier towards its lowest level this year.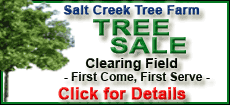 Even though the rally in the U.S. was "purely off the back of an oversold market", CMC Markets dealer Matt Buckland said it has lifted spirits in Asia and Europe, for now at least, despite confirmation that the 15 countries that use the euro has officially dipped into recession.
"Although the rebound is significant -- it's the third largest in points terms on the Dow ever -- there's nothing to suggest the rally will be sustainable," said Matt Buckland, a dealer at CMC Markets.
U.S. stock futures are not pointing to a continuation later. Dow futures were down 128 points, or 1.5 percent, to 8,703, while Standard & Poor's 500 futures were down 13.4, or 1.5 percent, at 894.3.
Analysts said U.S. retail sales data for October could well be the key to how the week ends. Many economists expect the report to be especially grim, given the bad news on employment, the financial crisis and plunging consumer confidence. Analysts are looking for retail sales to have fallen 2 percent in October, almost double the 1.2 percent drop in September, which had been the biggest setback in three years.
"Any positive surprises here could easily give stocks another lift in the near term but if this week has shown us anything it's surely that volatility remains a dominant theme," said CMC's Buckland.
Some analysts also said investors were positioning themselves ahead of the meeting Friday and Saturday of Group of 20 leaders in Washington. The gathering could bring decisions on mending the troubled global financial system but is unlikely to produce any quick cure for the slowdown gripping major developed economies.