More information on the state of the economy is scheduled to be released Friday with Federal Reserve Chairman Ben Bernanke speaking to an international conference in Frankfurt, Germany, and the Commerce Department releasing a report on retail sales for the month of October.
Many economists expect the report on retail sales to be especially grim, given the bad news on employment, the financial crisis and plunging consumer confidence. Analysts are looking for retail sales to have fallen 2 percent in October, almost double the 1.2 percent drop in September, which had been the biggest setback in three years.
A survey of the nation's big chain retail stores found that retailers suffered through the weakest October in at least 39 years even though they tried to gin up more sales by a frenzied round of price cutting.
But with many economists convinced the financial turmoil of the past two months has pushed the country into a severe recession, possibly as bad as the 1981-82 downturn, retailers are braced for what could be a dismal Christmas sales season.
The outgoing Bush administration, however, is trying to bolster confidence as much as possible.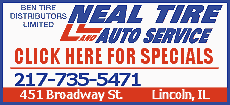 President George W. Bush will be the host for the first-ever leaders' summit of the Group of 20, which includes not only the world's wealthiest nations but also major developing countries such as Russia, China, Brazil and India. The G-20 leaders were meeting in Washington for two days of talks that will wrap up Saturday.
Bush on Friday defended his administration's response to the financial crisis, which has included massive amounts of government assistance to banks and outright government takeovers of the country's biggest mortgage finance companies.
"I'm a market-oriented guy, but not when I'm faced with the prospect of a global meltdown," Bush said in a speech in New York.
He put forward a list of modest reform proposals including making accounting rules more transparent but stopped well short of the global market regulator being sought by some European nations.
Treasury Secretary Henry Paulson said he expected the meeting would address some important issues raised by the crisis, such as how credit-rating agencies failed to properly assess risks and how to develop better ways to monitor complex financial instruments known as derivatives, including credit default swaps.
Paulson said it would be wrong if other nations engage in a finger-pointing game that would lay blame for the current troubles on lax regulation in the United States. He said there were problems in a number of countries not just the United States.
Paulson on Wednesday announced that the administration was abandoning what had once been the centerpiece of the $700 billion rescue program -- the purchase of troubled assets held by banks. Instead, the program will focus $250 billion in purchase of bank stock, with Paulson arguing that this was a quicker way to get money into the banking system to encourage banks to resume more normal lending.