From a year ago, the euro-zone grew 0.8 percent in the third quarter and 1.4 percent in the second.
The entire 27 countries of the EU have so far escaped recession thanks to growth in eastern Europe. But they shrank 0.2 percent in the third quarter after zero growth in the second quarter-on-quarter. From a year ago, third-quarter growth was 1.7 percent and second-quarter growth was 0.8 percent.
Two of the region's largest economies -- Germany and Italy -- are in recession, Eurostat said, while France narrowly escaped, growing just 0.1 percent in the third quarter after shrinking in the second quarter.
The spending slowdown and tight credit conditions are starting to hurt: carmakers said Friday that sales are slumping even as euro-zone inflation calms from record highs. So far, euro economies have not seen the jobless rate surge -- but the EU executive Commission estimates that it will rise steadily over coming months.
Business and consumer confidence figures show business and consumers are worried, with companies readying to make cutbacks and households trying to save more as they worry about job losses. Both are hurt by tighter credit conditions that raise the cost of borrowing money.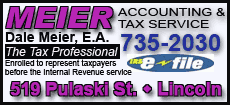 It is the first recession since the euro currency was launched in 1999, when the European Central Bank took control of interest rates. That is the major lever of economic growth because changing borrowing costs can stoke or cool growth.
"It will be the biggest recession since the '80s" and will last through to the first half of next year, said Christoph Weil, an economist with Commerzbank AG in Frankfurt. He expects the pickup to be triggered by rising global demand for European goods and a fall in the value of the euro currency.
The last major recession to hit European economies was in 1993 when each country controlled its own monetary policy and could react individually to economy problems. Euro-zone nations face more trouble in acting alone now and must consult the EU executive before launching major programs to kickstart the economy with state subsidies.
Germany, the largest euro economy, shrank 0.5 percent in the third quarter as its main source of growth -- exports -- dropped and it could no longer rely on household demand to power the economy. Italy was also down 0.5 percent. Both now have two quarters of negative growth.
They join Ireland, in recession since growth dropped in the first and second quarters. Spain also shrank in the third quarter but is not yet officially in recession.