Light, sweet crude for December delivery was down 54 cents to $57.72 a barrel by noon in Europe, after rising as high as $59.96 in electronic trading on the New York Mercantile Exchange. The crude futures contract overnight rose $2.08 to settle at $58.24 after dipping to $54.67, a price last seen in January 2007.
"Oil is just following the equity market," said Gerard Rigby, an energy analyst with Fuel First Consulting in Sydney. "If the stock market improves, oil will go up on perceived improved demand."
Most Asian stock markets rose Friday after posting steep losses earlier in the week. Japan's benchmark Nikkei 225 index rose 2.7 percent, Hong Kong's Hang Seng index was up 2.6 percent, and Australia's benchmark gained 1.4 percent.
Asian markets got a boost from a big rally in U.S. stocks. The Dow Jones industrial average surged 6.7 percent Thursday, and the Standard & Poor's 500 index jumped 6.9 percent. U.S. stocks gained back $700 billion in market capitalization Thursday, after losing about $1 trillion during the first three days of the week.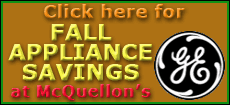 "The volatility is truly amazing," Rigby said. "It highlights the confusion and uncertainty we're in."
Oil prices have fallen about 60 percent during the last four months after reaching $147.27 in July.
The Organization of Petroleum Exporting Countries, which produces about 40 percent of world supplies, has said it may cut production by the end of this month if prices continue to fall. The group's next official meeting is on Dec. 17.
OPEC cut output quotas by 1.5 million barrels last month on top of an earlier 520,000 barrel reduction, moves the market has largely brushed off.
"I can't see the price going below $50," Rigby said. "I think OPEC would do something. Another OPEC cut would get the market's attention."