Analysts expect this to be the fourth straight month that retail sales have retreated. Sales at the nation's stores are forecast to show a 2 percent drop for last month, according to Wall Street economists surveyed by Thomson Reuters.
The Commerce Department is scheduled to release the data Friday at 8:30 a.m. EST.
Increasing signs that consumers are hunkering down rattled the market early this week; the great fear on the Street is that Americans' reluctance to spend will extend what is already a series economic downturn.
Federal Reserve Chairman Ben Bernanke is expected to give his assessment of the economy when he speaks to an international conference in Frankfurt, Germany at 8:30 a.m. EST.
Dow futures shed 80, or 0.91 percent, to 8,750. Standard & Poor's 500 futures dropped 9.50, or 1.05 percent, to 898.20. Nasdaq 100 index futures stumbled 14.00, or 1.13 percent, to 1,210.50.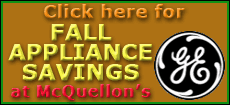 On Thursday, the Dow's nearly 553-point surge was the third-largest single-session point gain on record, following the 889-point rise on Oct. 28 and the 936-point surge on Oct. 13. Some analysts said investors were positioning themselves ahead of a meeting of Group of 20 international leaders in Washington. The meeting could bring decisions on steps to help the troubled global financial system.
Government bond prices rose as investors looked for safety. The three-month Treasury bill's yield fell to 0.19 percent from 0.20 percent late Thursday, and the yield on the benchmark 10-year Treasury note fell to 3.81 percent from 3.85 percent late Thursday. Lower yields indicate higher demand.
Meanwhile, the price of a barrel of light, sweet crude fell 44 cents to $57.80 in electronic trading on the New York Mercantile Exchange. Oil, which have dropped to the lowest levels since January 2007, has been falling for the same reason as stocks -- the fear of a deep global recession.