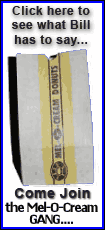 The unanimous vote by SPEEA's Northwest Council left negotiators to decide the time and manner of conducting the strike authorization vote, union spokesman Bill Dugovich said.
It was believed to be the first time the union has called a strike authorization vote without simultaneously voting on a contract offer.
"A great deal of progress has been made," SPEEA Executive Director and chief negotiator Ray Goforth said. "It would be unfortunate for customers, shareholders and employees of Boeing if we can't reach a deal at the bargaining table."
Boeing spokeswoman Karen M. Fincutter acknowledged "there are still considerable differences" between the two sides but dismissed the decision to seek strike authorization as "a procedural matter" for the union.
Company negotiators still hope to reach agreement on a proposed contract to be submitted to SPEEA members this week, Fincutter said.
Both sides have been working to avoid a second strike at Boeing following an eight-week Machinists union walkout that ended Nov. 2.
Late Wednesday union leaders said a settlement could be only a day away -- but there were no face-to-face talks Thursday at a suburban hotel where the two sides have been meeting, only contacts through a federal mediator. Both sides said they would be ready to meet Friday, but as of late Thursday night no direct talks had been scheduled.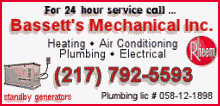 Unresolved issues include wages and other economic provisions, as well as whether about 100 engineers in Ogden, Utah, will be covered by the contract.
SPEEA's two contracts expire on Dec. 1. One covers about 14,200 scientists, engineers and other professionals with average salaries of $82,666 and the other covers nearly 6,700 manual writers, technicians and other hourly workers paid an average of $68,157. Nearly 20,000 are in the Seattle area and about 550 are in Utah, California and Oregon.