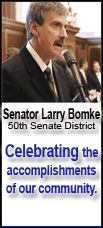 Those students named on the list include: Katelyn Atteberry, Mallory Carpenter, John Cosby, Mikel Frost, Jordan Gallagher, Derek Hurley, Daniel Parson, Danielle Preston, Andrew Schonauer, and Ashley Welch all of Lincoln.
Students are selected for their academic achievement, service to the community, leadership in extracurricular activities, and potential for success. Who's Who Among Students in American Junior Colleges has been published since 1966.
---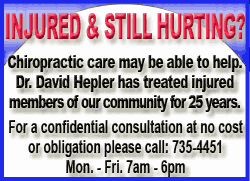 ---

The Lincoln Jr. High Speech team
The Lincoln Jr. High Speech team competed at the I.E.S.A. State Speech Contest on Friday, Nov. 7th at Cantrall Intermediate School.
The team earned seven Judges Choice awards for outstanding performances. Those winners included:
-Samuel Filbeck, Solo, "My Father's Hands"
-Kieran Foster, Solo, "The True Story of the Three Little Pigs"
-Gabrielle Brumfield, Rebecca Stein, Improv Duet
-Elizabeth Dye, Tegan Follis, Improv Duet
-Samuel Filbeck, Dalton Releford, Duet, "Dat's Amore"
-Elizabeth Dye, Tegan Follis, Duet, "The Cat Shaving"
-Elizabeth Dye, Tegan Follis, Brianna Dye, Small Group, "The Young and the Soapless"
Overall the team participated in 23 events earning 18 first place ratings and 5 second place ratings. First place winners included:
Solo:
Samuel Filbeck
Regular Duet:
Elizabeth Dye/Tegan Follis
Samuel Filbeck/Dalton Releford
Anna Berry/Haley Welch
Kayla Doucette/Tina Wright
Jackie Martincic/Ashley Poole
Maiya Glenn, Emily Sanders
Improv Duet:
Gabrielle Brumfield/Rebecca Stein
Amber Siddens/Sierra Wegrich
Jackie Martincic/Ashley Poole
Samuel Filbeck/Dalton Releford
Elizabeth Dye/Tegan Follis
Kayla Doucette/Tina Wright
Brianna Dye/Kieran Foster
Wyatt Phillis/Destinee Shreve
Desi Albert/Molly Buttell
Small Group:
Desi Albert/Gabrielle Brumfield/
Molly Buttell/Rebecca Stein
Elizabeth Dye/Tegan Follis/Brianna Dye
Events earning second place ratings included:
Solo:
Kieran Foster
Improv Duet:
Anna Berry/Haley Welch
Jackson Carter/Haley Renfro
Regular Duet:
Amber Siddens, Sierra Wegrich
Wyatt Phillis, Destinee Shreve
Coaches for the team are Grace Hepler, Jody Carroll, and Karolee Johnson.
---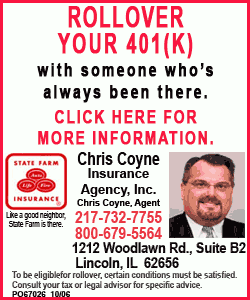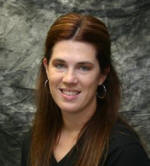 Kristen Fulton is ALMH November Employee of the Month
LINCOLN – Abraham Lincoln Memorial Hospital is pleased to announce Kristen Fulton as November Employee of the Month.
Fulton has been a physical therapist in the Rehab Department at ALMH for more than two years and has been training and developing the wound care program at the hospital. She considers that her greatest contribution to date at ALMH.
"There is a lot of work left to do, but it has been a valuable service to both the ALMH staff and physicians and the community," Fulton says.
In addition to the wound care program, she provides physical therapy evaluations, developing and plan of care for patients in need of services, and administers therapy to patients both in the hospital and through the outpatient clinic. Patients' conditions may include stroke, total joint replacement, loss of mobility, neck or back pain, dizziness or leg wounds.
"I work closely with nursing, case managers and physicians, as well as my PT colleagues to help these patients regain their mobility and function, decrease pain and/or heal their wounds," Fulton says.
Her nominators, Rhonda Jones and Donna Leonard, who are nursing technicians in Med/Surg, describe Fulton as being committed to creating great patient experiences in addition to working well in team settings.
"We feel this employee is a great asset to ALMH, bringing strength through her patience and kindness. And she will help or offer help when needed in any situation," they say.
Fulton has been a physical therapist for nine years, earning her master's degree from Regis University in Denver, and recently became nationally wound care certified. She suggests that anyone interested in a career in physical therapy talk to therapists and observe in a rehab department like the one at ALMH.
"Physical therapy is a great field to get into with very diverse settings for a career, and it is never too late to get started," Fulton says.
ALMH employs more than 290 in a wide variety of job functions. A different employee is honored each month for their commitment to creating GREAT patient experiences, getting GREAT results, and making ALMH a GREAT place to work.
---

The Y is having a party
Join us for the Cheetah Girls "One World" - Y Party Night to be held on Friday, November 21st from 7-9 P.M. at the YMCA Activity Center on Wyatt Ave. This party is for 3rd-6th graders. Games, prizes, and contests will be based on the Cheetah Girls theme. The Y will also provide pizza, snacks, and drinks for all participants. Please register your child to reserve their spot at the party.
---
Got a good piece of news, information or something that we can all brag about? If you do e-mail Mike and let us tell everyone about it. Plus you can win cash. Every submission, whether we use it or not, will get your name in the "Close Up" grab bag. At the end of the month we will draw a name and someone will get $25.00 just for dropping us an e-mail. If you wish, we will be happy to donate your winnings to the organization of your choice.
You can contact Mike at mikefak@lincolndailynews.com.
[By MIKE FAK]