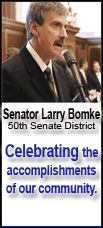 Ahead of the summit, Bush warned his counterparts on Thursday not to crush the global economy under a raft of strict new financial regulations. "We must recognize that government intervention is not a cure-all," Bush said. "Our aim should not be more government. It should be smarter government."
Bush put forward his own prescription, which includes bolstering accounting rules, reviewing anti-fraud provisions for trading in stocks and other securities, and improving regulatory coordination among countries. But he stopped short of the more far-reaching oversight and regulation that Europeans leaders want.
"We want to change the rules of the game in the financial world," said French President Nicolas Sarkozy said prior to the gathering.
The Europeans want to close loopholes that allow some financial institutions to evade regulation, and ensure supervision for all major financial players, including credit ratings agencies or funds carrying high amounts of debt.
"There is a need for urgency," said British Prime Minister Gordon Brown, who is seeking a new network of global regulators who would scrutinize the world's largest financial institutions.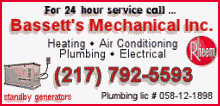 Europeans also are advocating an early warning system that would watch for financial bubbles like the one that enveloped the U.S. housing market. The housing bubble eventually burst and created the mess the world leaders are now trying to clean up. They also want a pledge for concrete changes in just 100 days.
Critics blame lax oversight and failures by regulators in the United States and elsewhere to detect problems as one of the prime reasons behind the financial crisis.
The crisis, which erupted in the United States around August of last year as mortgage investments soured with the housing market's collapse, quickly spread to other countries. Banks and other financial companies suffered huge losses and foreclosures skyrocketed. Troubles then snowballed to other areas crimping, auto and student loans and locking up lending for many consumers and businesses worldwide.
All the fallout has pushed the global economy to the brink of recession. Unemployment in the United States bolted to 6.5 percent in October, a 14-year high.
Still, Bush put up a stout defense of capitalism.
"It is true that this crisis included failures, by lenders and borrowers, by financial firms, by governments and independent regulators," Bush said. "But the crisis was not a failure of the free market system. And the answer is not to try to reinvent that system."
Steven Schrage, a former Bush administration trade official and now an international business expert at the Center for Strategic and International Studies, said embarking on a massive regulatory revamp at this time when economic and financial conditions are so fragile would be like "in the middle of a five-alarm fire calling together the fire chiefs and trying to restructure the fire department."
Besides the United States, France, Britain and other big industrial powers, the summit also will include leaders from developing economic powers such as Russia, China, Brazil and India.