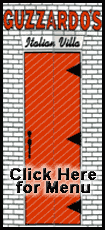 The ban could force dozens of South Korean factories operating at an industrial park in the North to shut down -- a symbolic rejection of South Korean efforts since 2000 to foster reconciliation through commerce.
South Korea's government said it urged the North not to stop development of the lucrative industrial zone.
But President Lee Myung-bak has not done what North Korea wants: reaffirm joint agreements made by the previous, liberal South Korean administration -- including one prohibiting propaganda.
South Korean activists continue to send leaflets critical of North Korea across the border in huge balloons, much to the North Korean military's anger. The North calls it a violation of a 2004 pact the two countries signed prohibiting propaganda; Lee's government says the activists are protected by freedom of speech.
"The Lee group wants neither dialogue nor reunification. What they want is to deliberately deteriorate the north-south relations, perpetuate the division of the country and stand in (a) showdown with fellow countrymen," the North Korean newspaper Minju Joson, considered a government mouthpiece, said in commentary Friday.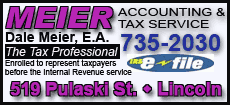 Former President Kim Dae-jung, who won the Nobel Peace Prize for his efforts to nurture relations with the North, warned that the two Koreas stand on the cusp of reconciliation -- or catastrophe.
"The South-North relations are now standing at a crossroads -- either racing toward a collapse or reconciliation," he told the newspaper Hankook Ilbo in an interview published Friday. "I'm deeply worried about the situation."
The North Korean military announced Wednesday it will "restrict and cut off" traffic through the Demilitarized Zone dividing the two Koreas -- the culmination of a series of warnings in recent weeks.
A week ago, a high-level North Korean military delegation paid a visit to the joint business park in Kaesong, with an official telling South Korean business managers to move out, according to a report in the Chosun Ilbo newspaper.