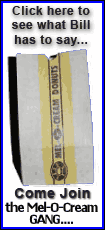 Under state law, Democratic Gov. Rod Blagojevich will name Obama's replacement for the remaining two years of his term. Blagojevich has said he expects to make a decision by year's end, and has ruled out appointing himself. Obama, elected in 2004, is the only black senator.
His resignation reduces the Democratic majority to a bare minimum for the post-election session that begins next week. The party retains control as long as Independent Sen. Joseph Lieberman of Connecticut sides with them.
Some Democrats favor punishing Lieberman, who endorsed McCain, for his speech at the Republican National Convention this summer and other critical remarks about Obama. Obama has told Senate Majority Leader Harry Reid he is not interested in seeing Democrats drive Lieberman from the Democratic caucus.
Blagojevich's appointee would serve until the next national election in 2010.
Obama has made clear he's deferring to the governor, saying last week: "This is the governor's decision; it is not my decision." However, Obama also said his replacement should be "somebody who is capable; somebody who is passionate about helping working families in Illinois meet their dreams."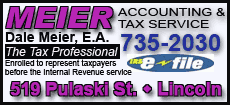 Potential candidates to replace Obama include Rep. Jesse Jackson Jr., Rep. Jan Schakowsky, Illinois Senate President Emil Jones and Illinois Attorney General Lisa Madigan.
On Tuesday, Obama appeared with another possible replacement, Iraq war veteran Tammy Duckworth, to commemorate Veterans Day. She is a former congressional candidate and head of the Illinois Department of Veterans' Affairs.
A day later, Obama friend and adviser Valerie Jarrett made it known that she's not interested in the Senate seat.
Blagojevich has said he wants to name Obama's replacement by Christmas. Potential successors said Thursday they had heard nothing from the governor to indicate that he has changed plans or intends to make a decision soon.
Duckworth said the governor's office hadn't contacted her to discuss the position or a timetable. U.S. Rep. Danny Davis said the same, although he predicted Blagojevich wouldn't let the decision wait until Christmas.