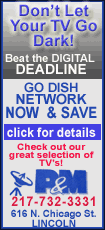 In an interview Friday morning on ABC's "Good Morning America," Ayers distanced himself from Obama. Ayers said -- for example -- the two didn't even meet before Ayers hosted an event at his home for Obama.
Ayers said the relationship was based on things like improving schools in their Chicago neighborhood -- not on Ayers' political views.
In the new release of his 2001 memoir "Fugitive Days," an afterword refers to the two as "neighbors and family friends."