"MAYNE STREET"
The ESPN "Sportscenter" host Kenny Mayne has always blurred the line between broadcaster and entertainer. Mayne is known for his humorous segments on ESPN programs like "NFL Sunday Countdown," and for his foray into reality TV on ABC's "Dancing with the Stars."
Now, Mayne has re-scaled his comedy for the Web in "Mayne Street," a series that debuted Tuesday on ESPN.com. In the first episode, Mayne and his co-host Scott Van Pelt are recording the close of an episode of "Sportscenter," only Mayne is suddenly unable to pronounce "Rafael Nadal" correctly.
The clip is a little less than five minutes long and feels a lot like an extended "Sportscenter" commercial. (One of the more popular ads for the show featured Mayne combing through video while he searched for a new catch-phrase, eventually exclaiming "Yahtzee!")
15 episodes in total are planned. In a blog by Mayne that accompanies the series, he says the show is "like a poor man's Larry David episode."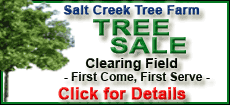 "I wanted to call it `Kenny Mayne has a TV show, but it is only on the Internet,'" writes Mayne.
Mayne's comic segments on TV didn't always fit in smoothly on ESPN, but he seems a good fit online.
"THE OFFICE"
NBC's "The Office" has always had one of the best online presences of any TV show.
The "Office" site on NBC.com includes not only full-length episodes, but all kinds of features: quizzes, a mini-putt game, "Schrute-Space," "Meredith's Sex and the Electric City Blog" and even a mock monthly newsletter sent from the show's fictional company, Dunder Mifflin.
On Nov. 20, a first in a new batch of webisodes will debut as a serial titled "The Outburst." The four videos -- each about two minutes long -- follows the reaction of the Dunder Mifflin employees after Oscar (Oscar Nunez) has a tirade on the telephone.
Everyone conspires to find out what he's so upset about. Well, everyone except the characters the show focuses on: Michael Scott (Steve Carell), Jim Halpert (John Krasinski), Dwight Schrute (Rainn Wilson) and Pam Beesly (Jenna Fischer).
But you'd be surprised how little you notice their absence. "The Office" is a show with a very deep bench of supporting players like Mindy Kaling (as Kelly), Ed Helms (as Andy) and Creed Bratton (as Creed).
There's really not enough screen time to go around for the talent of "The Office," so they certainly deserve the spotlight on the Web.