Today's highlight in history:
On Nov. 14, 1851, Herman Melville's novel "Moby-Dick; Or, The Whale" was first published in the United States.
On this date:
In 1881, Charles J. Guiteau went on trial for assassinating President Garfield. (Guiteau was convicted and hanged the following year.)
In 1889, inspired by Jules Verne, New York World reporter Nellie Bly (Elizabeth Cochrane) set out to travel around the world in less than 80 days. (She made the trip in 72 days.)
In 1908, Joseph R. McCarthy, the Republican senator from Wisconsin whose anti-communism campaign generated much controversy, was born in Grand Chute.
In 1922, the British Broadcasting Corporation began its domestic radio service.
In 1940, during World War II, German planes destroyed most of the English town of Coventry.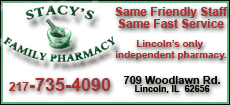 In 1969, Apollo 12 blasted off for the moon.
In 1970, a chartered Southern Airways DC9 crashed while trying to land in Huntington, W.Va., killing all 75 on board, including the Marshall University football team and its coaching staff.
In 1972, the Dow Jones Industrial Average closed above the 1,000 level for the first time, ending the day at 1,003.16.
In 1973, Britain's Princess Anne married Capt. Mark Phillips in Westminster Abbey. (They divorced in 1992, and Anne remarried.)
In 1997, a jury in Fairfax, Va., decided that Pakistani national Aimal Khan Kasi should get the death penalty for gunning down two CIA employees outside agency headquarters. (Kasi was executed on this date in 2002.)
Ten years ago: Iraq said it would resume cooperating with U.N. weapons inspectors as it appeared to back down in the face of a threatened U.S. attack.