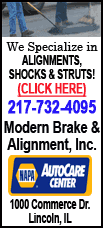 So, his social worker arranged for a 1936 Auburn Speedster to pick him up from his assisted living apartment in the Dayton suburb of Miamisburg.
Hertel said it was a "real treat."
Social worker Patricia Acker said she called the first vintage car listing she found in the phone book. She said president Dale Oakes of Euro Classics Automobiles in Dayton not only offered the car but also agreed to drive.
Hertel said it was a wonderful way to celebrate his birthday last Sunday.
___
Information from: Dayton Daily News, http://www.daytondailynews.com/