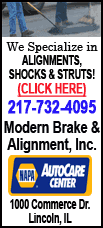 "All the threats we have to the West have a thread that takes it back to the (Afghanistan/Pakistan) border," Hayden added.
Hayden said there has been no spike in terrorist "chatter" to suggest an attack on the United States linked to the presidential transition.
"But we don't know what we don't know," he said.
He said the intelligence agencies have received "very clear direction" to make this the smoothest transition in history "so there is no diminution in the ability of the republic to defend itself." It is the first wartime transfer of power in 40 years.
Hayden said bin Laden, believed to be hiding in the lawless tribal border area of Pakistan, "appears to be largely isolated from the day-to-day operations of the organization he leads."
The hunt for bin Laden remains at the top of the CIA's priority list.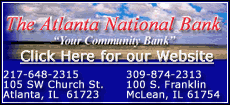 "His death or capture clearly would have a significant impact on the confidence of his followers -- both core al-Qaida and unaffiliated extremists throughout the world," Hayden said.
Al-Qaida-affiliated groups in the Philippines and Indonesia, Saudi Arabia and Iraq have been degraded, but al-Qaida cells are surfacing elsewhere, Hayden said.
"In East Africa, al-Qaida is engaging Somali extremists to revitalize operations," the CIA director said. "The recent bombings in Somalia may have been meant, at least in part, to strengthen bona fides with al-Qaida's senior leaders. A merger between al-Shabaab and al-Qaida could give Somali extremists much-needed funding, while al-Qaida could claim to be re-establishing its operations base in East Africa."