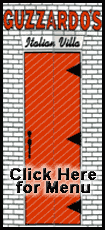 They're dusting off their call lists and preparing for a furious round of vote-hunting that comes little more than a month after lawmakers approved the $700 billion bailout designed for banks and other financial firms.
Now with the three major U.S. car companies warning they could face a collapse before year's end without new government help, Democratic congressional leaders are pushing to carve out a portion of the financial rescue money for them.
It's far from certain the package will become law -- or even see a vote. Republicans and President George W. Bush are reluctant to send new money to the carmakers, saying they should instead speed distribution of a $25 billion loan package Congress approved in September to help automakers develop fuel-efficient vehicles.
Senate Majority Leader Harry Reid, D-Nev., plans a vote next week on the package, but House Speaker Nancy Pelosi, D-Calif., a leading proponent of additional action to help the Detroit auto companies, has yet to schedule one, as leaders continue to hunt for the support to pass it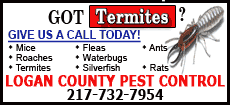 .
Senate Republicans hold the key. Supporters of the auto industry bailout are hopeful they can snag 12 to 15 of them to join with Democrats in pushing through the carmaker bailout. They're targeting lawmakers who represent states with auto plants and auto suppliers.
That's where the business groups come in.
General Motors Corp., Ford Motor Co., and Chrysler LLC, along with the United Auto Workers union, have clamored for the aid for weeks.
But strategists in both parties say it's pressure from the thousands of dealerships across the country -- in every state and congressional district -- that is most likely to sway lawmakers in both parties. Auto dealers have hefty political clout that could bring crucial support for the package.
They'd like just a little something in return.
The National Automobile Dealers Association is urging that their sector get a slice of any additional help for car manufacturers.
"That legislation needs to operate to ensure the presence and the viability of the dealer network. The two go hand-in-hand. You can't have one without the other," said Andy Koblenz, an association executive.
The group also wants Congress to approve new tax breaks for buying cars and trucks. Once the final auto bailout bill emerges, the group is ready to unleash a barrage of anxious car dealers to pressure lawmakers to back it.
"We've put them on a high state of readiness," Koblenz said. "We're expecting to activate that network within the next few days."