Barry L. Zubrow, chief risk officer with JP Morgan Chase & Co., told the Senate Banking Committee that a portion of the $25 billion capital infusion it received from the Treasury Department was being deployed to "expand the flow of credit" and to assist with rewriting residential mortgages for up to 400,000 families.
Zubrow and executives with Goldman Sachs Group Inc., Bank of America Corp. and Wells Fargo & Co. told the committee that none of the $75 billion they have received collectively from the government is being used to pay salaries or bonuses.
"The committee has asked whether (bailout) funds would be spent on executive compensation," said Jon Campbell, regional banking president for Wells Fargo & Co. in his testimony. "The answer is no. Wells Fargo doesn't need the government investment to pay for bonuses or compensation."
Some of the executives said bonuses this year will be lower because of the economic downturn.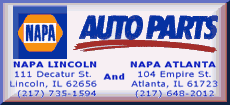 "Employee compensation will be dramatically affected by changes in the overall economic and financial environment and our performance for the full year, but it certainly will not increase as a result of receiving TARP (Troubled Asset Relief Program) funds," said Gregory Palm, general counsel for Goldman Sachs.
Bank of America's board has decided that this year's bonus compensation pool will be reduced by more than 50 percent, Anne Finucane, a marketing and corporate affairs executive, told the committee.
Finucane said Bank of America originated more than $50 billion in mortgage loans in the third quarter of 2008 but acknowledged that "we are lending less than we were a year ago."
Campbell said Wells Fargo's commercial real estate loans are 37 percent above a year ago.
Despite the reassuring words, lawmakers pressed hard for commitments to more lending.
"Let me say as clearly as I can," said committee chairman Sen. Christopher Dodd, D-Conn. "Hoarding capital and acquiring healthy banks are not -- I repeat are not -- reasons why Congress authorized $700 billion in emergency funding."