"We're always looking for good ones," NRA executive vice president Wayne LaPierre said when asked if he's seeing Democratic staffers leaving Capitol Hill to fill a growing demand for Democratic lobbyists. "If they do, give us a call."
The Democrats' election sweep -- they gained the White House and increased their majorities in the House and Senate -- is shaking up the capital's $3 billion-a-year lobbying industry. After eight years of a Republican administration and shifting power in Congress, Washington's 16,000 registered lobbyists must now work to capitalize on, or cope with, one-party control.
"We look at any new administration as a time of opportunity in the lobbying community, and certainly here," said Gregg Hartley, vice chairman and CEO of the bipartisan lobbying firm Cassidy & Associates. He said he would love to see an influx of applications from Democratic aides. "We have shopped to add very high quality, strong individuals, but they are enjoying being in the new majority."
Many lobbyists along Washington's K Street lobbying corridor began positioning themselves before the election. President-elect Barack Obama's stated antipathy toward lobbyists may keep many of them from winning high-profile posts in his administration, but it hasn't kept them from promoting their policy positions to Obama's team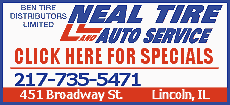 .
The American Farm Bureau Federation, like most major trade groups, tries to keep a bipartisan balance. It has staff members who worked and volunteered in the campaigns of Obama and his Republican rival, Sen. John McCain. The federation and its state farm bureaus already are talking to Obama's transition team about its priorities, including energy production, trade and how government carries out the new farm bill, chief lobbyist Mark Maslyn said.
"It starts long before this moment. And many of the people we have known for years and years," Maslyn said. "Because we regularly work with both sides of the aisle, we work with lawmakers who want to see those positions advance as well: members of the Democratic caucus as well as the Republican caucus. As I tell a lot of people, this is a relational business."
Likewise, the Edison Electric Institute, a lobbying group for electric utilities, talked with both campaigns and already has been in touch with Obama's transition team. Issues it is trying to get on the Obama team's radar include the need for more power lines.
Offering a glimpse of how the institute may promote that, spokesman Jim Owen said the group sees renewable energy as a way to create the kind of "green jobs" Obama championed during the campaign. To use the renewable energy that utilities generate, transmission lines are needed to connect it to the power grid, he said.
The Financial Services Roundtable is engaging in a post-election full-court press.
"We're talking with lawmakers, Treasury and the transition team," said Scott E. Talbott, vice president of government affairs. Its concerns include the $700 billion bailout administered by the Treasury Department and "overtightening" existing restrictions or creating new ones. Congress has talked about restrictions on paying dividends and bonuses, and on lobbying.
Though seldom willing to name names, lobbyists are weighing in on potential Obama appointees, in some cases describing the kinds of people they would like to see in key jobs or going so far as offering to help recruit and vet candidates.
Key posts for the Farm Bureau include the agriculture and energy secretaries, Environmental Protection Agency administrator, U.S. trade representative and second- and third-tier appointments, the "sub-Cabinet" positions such as deputy secretaries and deputy administrators, assistant administrators and undersecretaries that tend to be the point people and experts on specific industry issues.