Khan said Yotsukura was wounded in the leg. It was unclear how serious his assistant's injuries were. No other information was immediately available.
The United States has launched a surge in cross-border missile strikes over the last two months, part of a spiral of violence across northwestern Pakistan that includes a Pakistan army offensive against Taliban and al-Qaida militants and a wave of retaliatory suicide bombings.
Friday's attack happened in North Waziristan, a Pakistani tribal region and stronghold of Taliban and al-Qaida fighters suspected of mounting attacks on U.S. troops in Afghanistan.
Three Pakistani intelligence officials told The Associated Press that at least two missiles hit a house in Ghari Wam, a village about 18 miles from the frontier, early Friday morning.
Two officials said the death toll was 12, including several suspected foreign militants. Their exact identity was not immediately clear. Taliban gunmen had cordoned the area and removed the bodies, one official said.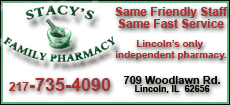 Another official put the toll at 13 and said that 10 of them were foreigners.
The officials cited reports from agents and informants in the area and the different tallies could not be reconciled immediately. They asked for anonymity because they are not authorized to speak to the media.