It takes the initiative, cooperation and integrated efforts of multiple committees, commissions and supporting bodies to make things happen. It also requires that a firm foundation has been laid and that the needed tools are in place to bring about projects.

Two years ago the Logan County Regional Planning Commission completed one of these tools when the Logan Comprehensive Plan was revised. Its companion tool, the Comprehensive Economic Development Strategy, which was intended to be started after the plan was completed, lost its footing when federal funding to write it dried up.

The CEDS is an important mechanism that allows communities to apply for certain federal funds. "Barring earmarks, there's not much at this time in federal funds that we could get," said Bill Martin, president of the planning commission. He added that even with the CEDS, "that doesn't mean we'll get it, but at least we'll be eligible."

Rob Orr, past director of the Lincoln & Logan County Development Partnership, and Dewey Colter, who was then county coordinator, went to U.S. Rep. Ray LaHood and asked what to do. LaHood and his deputy chief of staff, Carol Merna, considered the issue and steered them toward joining a regional effort. They recommended approaching Peoria.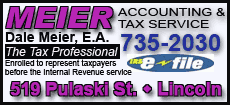 Current development partnership director Joel Smiley and Martin picked up that ball and made many trips to Peoria to meet with their Economic Development Council's CEDS committee.
On Aug. 7, a group representing Lincoln, other Logan County communities and the county as a whole went to Peoria to show their support for joining the regional organization. The contingent included:
Bill Martin -- Atlanta mayor; vice president of the Logan County Regional Planning Commission

Joel Smiley -- executive director of the Lincoln & Logan County Development Partnership

Bill Glaze -- Mount Pulaski mayor; president of the Logan County Regional Planning Commission

Kathy Horn -- Lincoln alderwoman and city representative to the Lincoln & Logan County Development Partnership

Chuck Ruben -- Logan County Board member and chairman of the finance committee

Will D'Andrea -- Logan County zoning officer; president of the Lincoln & Logan County Development Partnership

Ron Schilling -- past president of the Lincoln & Logan County Development Partnership; past president of Lincoln College
In October, the Peoria committee agreed to recommend to its full Economic Development Council to add Logan County to their regional economic development district. Logan County would be added to Peoria, Tazewell, Woodford and Mason counties.
The Economic Development Council for Central Illinois was expected to approve the addition of Logan County at their meeting Wednesday night.
Once approved, the Logan County agreement would need to pass all five of the participating county boards and then would be sent to the Economic Development Administration office in Chicago for final federal approval.
After that the Logan County CEDS could be written and attached to the Peoria Regional CEDS. Smiley and Martin are overseeing this process. There would be a fee of up to $5,000 to write and set up the CEDS. This fee would be paid in the first year only.
It was noted that this is a substantial savings over the $30,000 initial estimate made several years ago, when it was intended to write the plan just for Logan County.
There would also be a $5,000 administrative fee paid the first year and every year thereafter.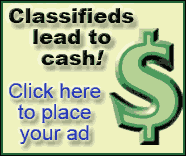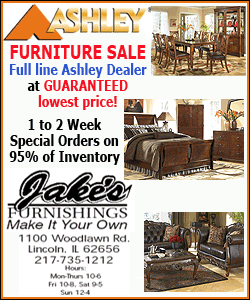 Joining a regional effort would improve the possibilities for Logan County to get federal dollars. "It makes us stronger, more competitive and gives us more muscle," Martin said. The Economic Development Administration, which is administered by the U.S. Department of Commerce, "smiles on a regional effort," he said. "It is much better than standing on our own."
When Smiley came before the Lincoln City Council and the Logan County Board earlier this year to explain the plan, he summed it up this way: Why would Logan County want to become part of a region-based economic agency with four other counties?
It attracts federal funding.

It aids in intergovernmental agreements.

It provides opportunities for studies and other opportunities to share resources.

It overcomes separation from other core areas, becoming part of a regional effort.
Martin recalls that Peoria was devastated in the 1970s by the deindustrialization movement, and the region has brought back its economy. "These are husslers: aggressive, hardworking people," he said. "We're going to learn a whole lot just by going through this with them."
The Peoria Economic Development Council has evolved and branched into many specialized functions. They are also part of the Heartland Partnership. The possibilities exist that, over time, Lincoln and Logan County could join in some of their other comprehensive ties as well. "First we're taking baby steps," both Martin and Smiley say.
More information and possible action locally is expected by either December or January.
[By JAN YOUNGQUIST]
___
On the Web:
Lincoln & Logan County Development Partnership
U.S. Department of Commerce, Economic Development Administration
Economic Development Council for Central Illinois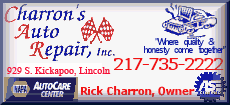 Heartland Partnership information

Mission: The Heartland Partnership provides strategic leadership, coordinates resources and brings to life initiatives focused on developing, growing and nurturing the heartland economy. The partnership serves as a catalyst for regional visioning and strategic thinking and provides a forum for identifying regional issues and recommendations to be considered for action by the Economic Development Council for Central Illinois, the Peoria Area Chamber of Commerce, other subsidiaries and other appropriate nonaffiliated entities.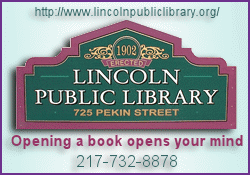 Strategic principles:
Develop shared solutions through broad central Illinois region stewardship and collaboration.

Target and encourage quality economic innovation.

Increase economic opportunity by assuring the community is highly livable.

Fortify and expand the entrepreneurial climate.

Broaden prosperity.

Communicate progress and opportunity to regional constituents and varied external audiences.

Generate and manage heartland resources.