Tickets for the Sunday performance include dessert only and cost $15. Tickets for the Monday and Tuesday performances include dinner and cost $25 for adults or $22 for senior citizens and children under 12.

Cast members and their roles are as follows: Kelly Knecht, Jester; William Grover, King; Kaylyn Engelhardt, Queen; Rigo Ernst, Prince, Italian Prince; Jennifer Caruthers, Princess; Lorenda Kirby, Wench; Bryan Clutter, Town Crier; Brad Diefendorf, Guardsman; Karolyn White, Hannah Farmer and Nichole Benz, Prisoners; Trevor Arrington, Old Horostius, Lord of Germany; Alex Williams, Jessica Sutton and Heather Meisenbach, Daughters; Ryan Brown, Ned the Tanner, Lord of France; Katherine Opperman, Betsie Tucker and Tiffany Wilham, Single Peasant Women; Liz Smith, Shelby Voyles and Lauren Stanfield, Madrigal Manners Wenches; Patrick Carroll, Lord of Spain; Carissa Skaggs, Bethany Last and Cheyenne Sherman, Royal Courtiers; Ben Rekart, Sir Guy; and Darvez Stancle, Sir Cad.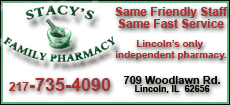 Lords and ladies of the head table for the production are Kristine Apel, Lindsey Beccue, Michelle Brawdy, Shelby Brown, Lindsey Canaday, Katelyn Cecil, Caroline Cole, Elizabeth Crowell, Nichole Etcheson, Heather Goodwin, Emily Harms, Whitney Haynes, Andrew Hong, Casondra Hopper, Chase Koke, Katy Langdon, Molly McCain, Kirsten Neitzel, Stephen Oney, Katy Reynolds, Samantha Russell, Bryan Shreve, Hayley Snyder, Jordan Vermeire and Kimberly Vogel.
Serving wenches for the program are Amber Battin, Morgan Conrady, Amber Cramer, Elizabeth Evans, Katrina Green, Kayla Huskins, Skylir Kenning, Kaylee McAllister, Crystal Quint, Kaycee Richert and Erika White.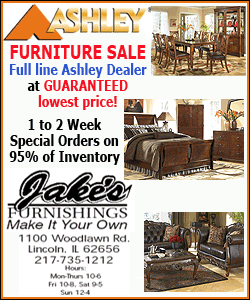 The show is directed by LCHS choir director Kim Peterson-Quinn. David Swaar is instrumental music director, and Julie Kasa is the accompanist.
Madrigal dinners are a form of dinner theater for the Christmas season and are generally set in the Middle Ages. The meal is divided into courses, and skits of a comedic nature are performed between the courses. In addition, a mix of medieval and renaissance period choral music is included.
The dinner entree for the performances is roast beef au jus, and Christmas cake will be served for dessert.
For tickets, call Kim Peterson-Quinn at 217-732-4131, ext. 343.
[Text from file received from LCHS]