Winter weather: the deceptive killer

Send a link to a friend
[November 14, 2008] Anyone who has lived in Illinois or the Midwest knows that every winter it is cold outdoors. We take it for granted. However, did you know that in the past 12 winters, more people in Illinois have died from exposure to winter temperatures than from tornadoes, severe thunderstorms, flooding and lightning strikes -- combined? Since December 1996, a total of 75 people have died across the state of Illinois from the cold weather. "Many of these fatalities occurred when temperatures were at normal winter levels," said Chris Miller, warning coordination meteorologist with the National Weather Service in Lincoln.
To help the people of Illinois become more aware of how to be prepared for winter and the cold weather, the National Weather Service has declared the week of Nov. 16-22 as Winter Weather Preparedness Week in the state of Illinois. The National Weather Service will be joining with the Illinois Emergency Management Agency, American Red Cross, Illinois State Police, Illinois Department of Transportation, Illinois Department on Aging and the Office of the State Fire Marshal to educate the public about the hazards of winter weather.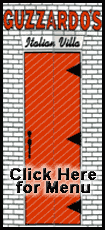 Winter weather is often called the "deceptive killer" because winter storms and extreme cold result in nearly 80 fatalities annually across the United States. Numerous traffic accidents, injuries from slips and falls, and numerous cases of frostbite are also some of the consequences of the winter season.

"There are things that people can do to help themselves, as well as their family, friends or neighbors, when temperatures drop to cold wintertime levels," said Miller. Some of these things are listed below:
Keep a close watch on the elderly during the winter months. Elderly people who slip and fall can easily break bones and then become stranded outdoors in the cold, succumbing to hypothermia.


Dress for the cold. If you spend time outdoors -- whether it is for work or recreation -- dress appropriately and stay dry. If you become wet, even from perspiration, you will become cold quicker. Cover as much skin as possible to avoid frostbite.

Be aware of the signs of hypothermia. Hypothermia is a deadly condition when the body's temperature drops to 95 degrees or lower. Other signs include uncontrollable shivering, disorientation, slurred speech and drowsiness. Get the victim IMMEDIATE medical attention. If medical care is not available, warm the core of the body first and NOT the extremities. Warming the extremities first, such as the hands and feet, can lead to heart failure.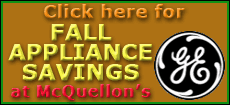 Plan your time outdoors accordingly. People have died from exposure to the cold by getting lost or caught in a storm while hunting and hiking. Be aware of the forecast and limit your time spent outdoors in the cold. Frostbite can develop within one to two hours when temperatures are in the 30s, or as quickly as 10 to 30 minutes when readings are around zero or colder.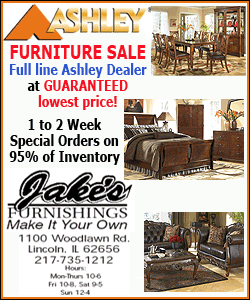 Have a winter storm survival kit in your auto. People have died from hypothermia in their autos after being stranded in a ditch or off to the side of the road, especially in remote or rural areas. Having the following items can help:


Cell phone and charger

Blankets and extra clothing

First-aid kit

Booster cables, a tow rope, and a sack of sand or cat litter

Water and high-calorie, nonperishable food

Winterize your home to save money on fuel costs. If you have an alternate heating source, use it safely with proper ventilation to avoid carbon monoxide poisoning.


Seek help for heating your home. There is assistance available for low-income households to heat their homes during the cold of winter, so don't be afraid to run your furnace. Contact your electric or gas provider for assistance, or contact the governor's Keep Warm Illinois program at 1-877-411-WARM (9276) or on the Internet at www.keepwarm.illinois.gov.

For more information about being adequately prepared for winter weather, visit the "Winter Weather Safety" Web page of the National Weather Service office in Lincoln:
http://www.weather.gov/Lincoln/?n=winter.
[Text from file received from the National Weather Service, Lincoln office]