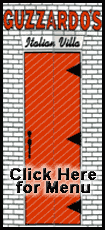 High wind warnings and wind advisories were issued across the Dakotas, Nebraska and western Kansas. Pleasant conditions were likely in the southern Plains.
Showers were forecast for the Northeast, while thunderstorms could occur in the Southeast. Severe storms were possible from Alabama through the Carolinas.
The West was expected to be mostly dry, though Washington was likely to be cloudy. Temperatures across the Southwest were expected to reach the 80s and 90s, which, combined with dry air, was creating fire danger in Southern California.
Temperatures in the Lower 48 states on Thursday ranged from a low of 17 degrees at Clayton Lake, Maine, to a high of 91 degrees at Van Nuys, Calif.