Labatt Blue and Labatt Blue Light have less than 1 percent share of the U.S. market, but in upstate New York they go head-to-head with Anheuser-Busch Cos. Inc.'s Budweiser and Bud Light, and MillerCoors LLC brands like Coors Light and Miller Lite.
Without the sell-off condition, the Justice Department said beer prices would increase in metropolitan Buffalo, Rochester, N.Y., and Syracuse, N.Y. due to lessened competition.
"This divestiture will ensure that consumers will continue to benefit from the significant competition between the merging companies in upstate New York," Deputy Assistant Attorney General Deborah A. Garza said in a statement.
InBev and Anheuser-Busch don't compete in most other beer markets around the country, where Anheuser-Busch is the dominant player with a 50 percent share. InBev, brewer of Stella Artois, Beck's and Lowenbrau, has less than 2 percent the U.S. market, regulators said.
The Justice Department's blessing to the takeover comes just two days after Anheuser-Busch shareholders approved the sale. The deal, reached in July, is still subject to regulatory approval in Britain and China. InBev shareholders backed the deal in September.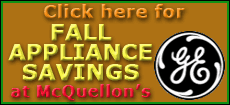 Anheuser-Busch and AmBev, a subsidiary of InBev that owns Labatt Brewing Co. Ltd., said in separate statements Friday that the parties have satisfied the Justice Department's request to sell Labatt USA to a third-party licensee.
The companies did not name the licensee, or give the terms of that deal. They said the specifics of the deal with the licensee must be approved by the Justice Department.
Labatt Brewing, in Canada, will brew and supply the brands to a U.S. licensee for an interim period of three years, the companies said. The existing Labatt USA operations, which are based in Buffalo, N.Y., will be sold to the licensee. Anheuser-Busch said that would happen after its sale to InBev closes. It said a closing date has not yet been announced, "but the brewers expect to complete the transaction as promptly as practical."
Labatt's is one of the top beer brands in Canada, but in the U.S. it has less than 1 percent market share, said Eric Shepard, executive editor of trade publication Beer Marketer's Insights, based in Nanuet, N.Y. Sixty-percent of its U.S. sales are in New York state, he said. Federal regulators estimated that half of Labatt's U.S. sales are to customers in Buffalo, Rochester and Syracuse, N.Y.
"Clearly they looked at upstate New York and said this is going to be too high a share," Shepard said of regulators.