Champion Fitness helps return a champion to form

Send a link to a friend
[November 15, 2008] Ashlyn Schleder couldn't wait to show the staff at Champion Fitness her medals. Ashlyn, a swimmer on the Lincoln Community High School's girls' team, had won first place in both the 100- and 200-yard freestyle competition at the Central State Eight conference finals Nov. 1.
It was just six weeks ago that Ashlyn had doubts if she would be able to bring home the gold that she now proudly displayed. She had been having problems with her left leg, causing her enough difficulty when walking, let alone when swimming competitively, and Ashlyn is a very successful swimmer in the running for the CS8 swimmer of the year.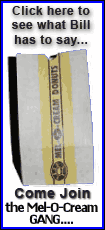 It was explained that Ashlyn had a weakness in her hip muscles, and as her therapist Kelli Bryant explained, her knee cap "wasn't tracking properly." Ashlyn was diagnosed with "patellofemoral syndrome," often known as runner's knee. Ashlyn's hips needed strengthening along with the ligaments in her knee. With that information, a regimen was developed by Champion to get Ashlyn back into the pool.

It was Ashlyn's local doctor who referred her to Champion in early September as a means of correcting the problem through therapy rather than through an operation. The alternative to the surgery was something Ashlyn took seriously. "Otherwise I would have had to have an MRI and maybe surgery, and that would have taken me out of the competition for months," she said.

In effect, Champion and this swimming champion worked to strengthen and tighten her ligaments and muscles so that she could continue to be competitive in the pool. Ashlyn beamed when she agreed that the therapy sessions were much less intrusive and season-threatening than the alternative of possible surgery.
The Champion staff stated that Ashlyn was a very hardworking student who never complained and took her exercises and therapy seriously. Therapy included warm-ups, stretching exercises and some weight training, including leg presses as well as exercises wearing ankle weights.
Although Ashlyn has had an extremely successful swimming career, the junior didn't know if she would be in peak form by the time the conference finals came around. For the first five weeks she only worked on making her leg stronger, and she was in the pool to train for only one week before the meet.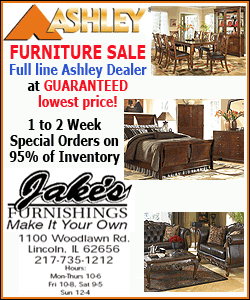 Now, a renewed champion looks eagerly to the sectionals this weekend. Ashlyn is ranked third in the 200-yard with a time of 2:03 and second in the 100-yard with a time of 56.0.
The sectionals will be on Saturday, with state qualifier competition on Sunday at Champaign Centennial.
Ashlyn is the daughter of Jeff Schleder and Stephanie Hopp.
Champion Fitness is located at 2201 Woodlawn Road. Champion has been in their new, modern location for 11 months and has been in Lincoln now for four years. The new, ultramodern facility offers therapeutic exercise, manual therapy, therapeutic modalities, strength training and education.
[By MIKE FAK]
Previous related article