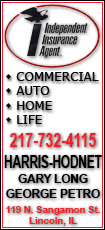 Japan, the world's second-largest economy, said Monday it slid into a recession for the first time since 2001 after gross domestic product contracted at an annual pace of 0.4 percent in the third quarter after a shrinking 3.7 percent in the second quarter. Japan now joins the 15-nation euro-zone in a recession, defined as two straight quarters of GDP contraction.
"Markets are very worried about the international economic outlook, about oil consumption," said David Moore, a commodity strategist at Commonwealth Bank of Australia in Sydney. "As data is released in the U.S., Europe and other countries, investors get a reminder of the economic problems in the developed world."
Oil prices have tumbled about 62 percent since peaking at nearly $150 a barrel in mid-July.
Comments Sunday from OPEC President Chakib Khelil, downplaying the possibility that the group could cut production at a meeting this month, also weighed on prices.
On Saturday, Iran called on the Organization of Petroleum Exporting Countries to reduce output quotas by up to 1.5 million barrels a day a meeting later this month. But Khelil said OPEC, which accounts for about 40 percent of world crude supply, hasn't yet fully enforced previous quotas and the group needs more data before it decides to cut production.
Iran's call for more cuts is "a wish," Khelil said. OPEC, which cut quotas 1.5 million barrels a day last month, plans to meet on Dec. 17.
"The short-term trend for oil prices is possibly still to the downside," Moore said. "But as the OPEC cuts start to take surplus out of the market, this tightening will eventually give support to the oil price."