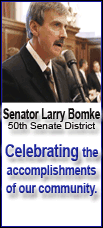 That has forced suppliers to burn through their cash reserves and slash their costs to stay in business, said Craig Fitzgerald, an automotive analyst with Southfield, Mich.-based Plante & Moran PLLP, which advises about 400 small and midsize auto suppliers.
Meanwhile, banks and other credit providers have become dead-set against lending to any company in the faltering automotive industry, making it difficult and expensive for suppliers to get needed financing.
But if the companies at the bottom of the supply chain don't find a way to recapitalize, Fitzgerald warned, numerous bankruptcies and liquidations among the small companies will set off a string of parts shortages that could reach all the way to the vehicle assembly line.
The resulting disruptions could negate any help the government might give General Motors Corp., Ford Motor Co. and Chrysler LLC.
"Either they deal with the liquidity issues at the lower tier, or these problems have the potential to just devastate the Detroit OEMs and the other automakers," Fitzgerald said, referring to so-called original equipment manufacturers GM, Ford and Chrysler. "It's an issue equal to what's going on at the Big Three, they just don't have the heft, so it doesn't get quite the play."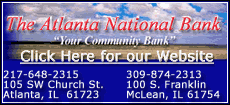 In most cases, auto suppliers have their own suppliers, who in turn receive their parts from other companies, meaning that many automotive components pass through a chain of several companies before they're sold to an automaker.
"The fragility of the whole thing is very much like a house of cards," said Bob Viswanathan, an assistant professor of operations management at the University at Buffalo School of Management. "Everybody knows that the finance markets are so interconnected, but the auto industry is worse."
Tom Wiethorn, co-owner of Craig Assembly, said orders for his St. Clair, Mich., company's hose connectors -- used in radiators that end up in GM and Ford vehicles -- have fallen significantly in recent months.
As a result the company, which has $12 million in annual sales, has cut its work force by 20 percent to about 60 people and is worried that it could end up violating its debt agreements.
"This is very serious," said Wiethorn, who also serves as a manufacturing representative setting up contracts for other auto suppliers. "Some of the suppliers I know are teetering on bankruptcy."
The Motor & Equipment Manufacturers Association is hoping to win a piece of a proposed rescue package that would use $25 billion of the $700 billion financial industry bailout to help GM, Ford and Chrysler.
"We are all connected by some very thin threads and if any piece of the chain from the manufacturers to the small suppliers fails, the whole thing could fail," said Ann Wilson, the association's vice president of government affairs.