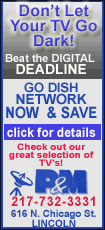 "I certainly had a queasy stomach throughout October," said the 61-year-old retired lawyer from Vancouver, B.C. "I had to keep saying to myself ... 'These things will pass.'"
Now he's feeling better -- and he appears to have plenty of company among fellow investors in U.S. stocks.
The 661-point dive of the Dow Jones industrial average over the first three days of this week didn't appear to rattle individual investors the way sharp downturns did earlier this fall, based on not only the market's big bounceback Thursday but the steadier investor demeanors as confirmed by financial advisers. Even Friday's 338-point drop amid disappointing economic news couldn't wipe out the previous day's 552-point rally.
"We're not getting the panic calls of 'Sell, sell, sell!' every time the market takes a dive, like we were in the early part of October," said Matt King, chief investment of Oakland, Calif.-based Bell Investment Advisors.
Investors who have ridden out all the wild swings are more resilient because of it and are resigned to the ongoing volatility, he said.
Analysts believe the calmed emotions will help return stability to the markets once selling by hedge funds and other institutional investors that is thought to be causing the latest swings subsides.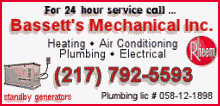 "Now we just need to flush out the remaining large sellers" to remove daily pressure on the market so it can return to higher levels, said Scott Bleier, founder of market advisory service CreateCapital.com.
Joe Heider, president of Dawson Wealth Management in Cleveland, says one measure of investors' increased confidence is that his clients have been inquiring lately about being more aggressive with their investments even with the market still foundering.
A year ago, he said, a 150-point drop in the Dow would have made investors nervous and a 300-point drop would have prompted a flood of calls to his office. Even with the index sinking more than 300 points at one point Friday, no clients had called by afternoon.
"The ones that were just so nervous they couldn't stand the ride any more for the most part have bailed on the market," he said. "I mean, nobody likes this. But I believe investors today, while uncomfortable, believe it will come back -- it's only a matter of time -- and they are going to stay the course."
Bob Thompson, an avid investor from Providence, R.I., isn't feeling the anxiety he did a few weeks ago at the height of the market scare when he shifted $50,000 from stocks to cash in his 401(k) account and switched his future contributions to a money-market fund.