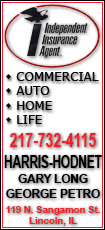 Huntington's economy has withered, its poverty rate is worse than the national average, and vagrants haunt a downtown riverfront park. But this city's financial woes are not nearly as bad as its health.
Nearly half the adults in Huntington's five-county metropolitan area are obese -- an astounding percentage, far bigger than the national average in a country with a well-known weight problem.
Huntington leads in a half-dozen other illness measures, too, including heart disease and diabetes. It's even tops in the percentage of elderly people who have lost all their teeth (half of them have).
It's a sad situation, and a potential harbinger of what will happen to other U.S. communities, said Ken Thorpe, an Emory University health policy professor who is working with West Virginia officials on health reform legislation.
"They may be at the very top, but obesity and diabetes trends are very similar" in many other communities, particularly in the South, Thorpe said.
The Huntington area's health problems, cited in a U.S. health report, are a terrible distinction for the city, but the locals barely talk about it. Many don't even know how poorly the city ranks.
Culture and history are at least part of the problem, health officials say.
This city on the Ohio River is surrounded by Appalachia's thinly populated hills. It has long been a blue-collar, white-skinned community -- overwhelmingly people of English, Irish and German ancestry.
For decades, Huntington thrived with the coal mines to its south, as barges, trucks and trains loaded with the black fuel continually chugged into and past the city. There were plenty of manufacturing jobs in the chemical industry and in glassworks, steel and locomotive parts. Nearly 90,000 people lived in the city in 1950.
The traditional diet was heavy with fried foods, salt, gravy, sauces, and fattier meats -- dense with calories burnt off through manual labor. Obesity was not a worry then. Workplace injuries were.
But as the coal industry modernized and the economy changed, manufacturing jobs left. The city's population is now fewer than 50,000, and chronic diseases -- many of them connected to obesity -- seem much more common.
Shari Wiley is a nurse at St. Mary's Regional Heart Institute in Huntington. She runs a program that identifies heavy school children and tries to teach them better eating and exercise habits. The effort began because of an alarming trend.
"A lot of the patients we were seeing were getting heart attacks in their 30s. They were requiring open heart surgery in their 30s. And we were concerned because it used to be you wouldn't see heart patients come in until they were in their 50s," Wiley said.
The Huntington area is essentially tied with a few other metro areas for proportion of people who don't exercise (31 percent), have heart disease (22 percent) and diabetes (13 percent). The smoking rate is pretty high, too, although not the worst.
However, the region is a clear-cut leader in dental problems, with nearly half the people age 65 and older saying they have lost all their natural teeth. And no other metro area comes close to Huntington's adult obesity rate, according to the report by the U.S. Centers for Disease Control and Prevention, based on data from 2006.
Perhaps fittingly, hospitals are now Huntington's largest employers. Another is Marshall University, home of the "Thundering Herd" football team depicted in the 2006 film "We Are Marshall" which dominates local sports conversations.
The river runs along the edge of town, but it's not a focal point. Marshall and one of the city's remaining factories sit to the east with several blocks of hotels and office buildings farther west. A new complex called Pullman Square -- which includes a movie theater and a Starbucks -- is trying to become a retail and dining center and illustrates a transition to a service economy.
The area's unemployment rate was about 5 percent in September, actually a bit better than the 6.1 percent national average that month. But often the jobs are not high-paying. Many workers lack health insurance, and corporate wellness programs -- common at large national companies -- are rare.
Poverty hovers, with the area rate at 19 percent, much higher than the national average. In the hilly coal fields to the South, people still live in houses or trailers with drooping, battered roofs. They stare hard at any stranger in a new car. In Huntington and its outskirts, many people think of exercise and healthy eating as luxuries.
The economy needs to pick up "so people can afford to get healthy," said Ronnie Adkins, 67, a retired policeman, as he sat one recent morning on the smoking porch of the Jolly Pirate Donuts shop on U.S. 60.
Doughnut shops don't help either, of course. But breakfast pastry shops aren't the most common outlets for fatty food. Pizza joints are. They are seemingly on every block in some parts of the city. The online Yellow Pages lists more pizza places (nearly 200) for the Huntington area than the entire state of West Virginia has gyms and health clubs (149).
Hot dog places also abound, with the city hosting an annual hot dog festival every summer. "I've never seen so many places that are hot dog oriented. I guess it's a cultural thing. Appalachian," said Mayor Felinton, who grew up in Maryland and moved to Huntington to attend Marshall University and stayed put.
Fast food has become a staple, with many residents convinced they can't afford to buy healthier foods, said Keri Kennedy, manager of the state health department's Office of Healthy Lifestyles.
Kennedy said she had just seen a commercial that presented "The KFC $10 Challenge." The fried-chicken chain placed a family in a grocery store and challenged them to put together a dinner for $10 or less that was comparable to KFC's seven-piece, $9.99 value meal.
"This is what we're up against," said Kennedy, noting it's an extremely persuasive ad for a low-income family that is accustomed to fried foods. "I don't know what you do to counter that."