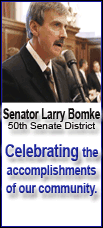 "Things are going exceedingly well," said LeRoy Cain, chairman of the mission management team.
Besides the extra bathroom and urine processor, Endeavour delivered an exercise machine, kitchenette and two sleeping compartments. Endeavour docked with the space station Sunday afternoon almost two days after it launched from Florida.
The shuttle's crew will spend almost two weeks orbiting 220 miles above Earth at the outpost, setting up the new equipment and going on four spacewalks to clean and lubricate a solar wing-rotating joint that broke down more than a year ago.
Once the hatch opened between the space station and shuttle, it looked like a family reunion. The shuttle's seven astronauts exchanged a cacophony of greetings with the station's three crew members, wrapping one another in bear hugs and shaking hands. In a long-standing tradition, a bell was rung at the station's entrance.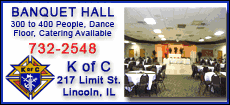 "Sandy, welcome to your new home," space station commander Mike Fincke told astronaut Sandra Magnus, who traded places with astronaut Gregory Chamitoff as a space station crew member. After living for six months at the station, Chamitoff will return to Earth with Endeavour.
Analysts on the ground continued looking at images taken during launch and right before Endeavour docked. When Endeavour pulled within several hundred feet of the space station Sunday, shuttle commander Christopher Ferguson guided it through a 360-degree backflip so Fincke and Chamitoff could take close-up photos of its thermal shielding. About 200 digital images will help NASA determine whether Endeavour sustained damage during liftoff Friday night.