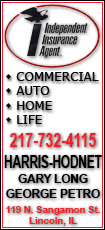 The original has never been found. Historians debate whether Lincoln wrote it. Its recipient, Lydia Bixby, was no fan of the president. And not all her sons died in the war.
The letter, written with "the best of intentions" 144 years ago next week, is "considered one of the finest pieces of American presidential prose," said Alan Olson, curator for the Dallas group. "It's still a great piece of writing, regardless of the truth in the back story."
Historians say Lincoln wrote the letter at the request of a Massachusetts official, who passed along news of a Boston woman grieving the loss of her five sons. The letter is addressed to "Mrs. Bixby, Boston, Mass." and begins with an acknowledgment that nothing written could possibly make a grief-stricken mother feel better about such a horrific loss.
"I feel how weak and fruitless must be any word of mine which should attempt to beguile you from the grief of a loss so overwhelming," Lincoln wrote.
After thanking Bixby on behalf of a grateful nation, Lincoln wrote that he would pray that God relieve her anguish and leave her with only the "cherished memory of the loved" along with "the solemn pride that must be yours to have laid so costly a sacrifice upon the altar of freedom."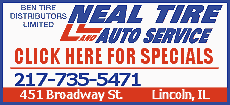 The letter, as was the president's custom in his personal correspondence, is signed "A Lincoln."
"It is so beautifully written," said James Cornelius, curator of the Abraham Lincoln Presidential Library and Museum in Springfield, Ill. "It is an extraordinarily sensitive expression of condolence."
There was renewed interest in the letter after it was read in the 1998 film "Saving Private Ryan." It also sparked a new round of debate centering on Lincoln's authorship and the fate of Bixby's sons.
Evidence indicates two of Bixby's sons died, a third was a deserter and a fourth ended up in a prisoner-of-war camp, Cornelius said. A fifth is believed to have received a discharge, but his fate is unknown.
Historians have also argued that John Hay, one of Lincoln's secretaries, wrote the letter. Hay was an accomplished writer who wrote a biography of Lincoln and later became ambassador to the United Kingdom.
"Lincoln probably wrote it," Cornelius said. "Hay did on some occasions write letters in Lincoln's name and sign them -- or have Lincoln sign them -- but probably not something like this that purports to be so personal and individual and heartfelt."
The letter received widespread attention days after it was written. Bixby either sent it to the Boston Evening Transcript or a postal worker intercepted it and tipped off the newspaper, which reprinted the letter, Cornelius said.