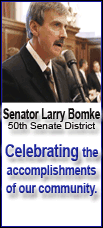 Suddenly a powerful wind tore through the central pavilion, riffling pages of my notebook, and the skies dumped torrents that bowed plantain fronds. People scrambled for cover as I interviewed the founder of Peoples Temple.
"I feel sorry that we are being destroyed from within," intoned the Rev. Jim Jones, stunned that members of his flock wanted to abandon the place he called the Promised Land.
That freakish storm and the mood seemed ominous -- and not just to me. "I felt evil itself blow into Jonestown when that storm hit," recalls Tim Carter, one of the few settlers to survive that day.
Within hours, Carter would see his wife and son die of cyanide poisoning, two of the more than 900 people Jones led in a murder and suicide ritual of epic proportions.
And I would be wounded when a team of temple assassins unleashed a fusillade that killed Ryan -- the first congressman slain in the line of duty -- and four others, including three newsmen.
By their wiles or happenstance, scores of temple members escaped the events of Nov. 18, 1978. Among the survivors: Members of the group's basketball team who were playing in Georgetown, 150 miles away. A woman who escaped Jonestown with her young son, hours before the carnage. A family that had left Peoples Temple months before.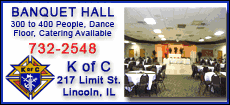 Some of the survivors would commit suicide, die at the hands of others or fall victim to drugs. But many more moved on to new careers, spouses and even churches.
With the passage of time, differences between temple outsiders and insiders, temple defectors and loyalists have faded. They share painful memories, guilt-filled feelings, loss of loved ones and psychological scars from an event that has come to epitomize the ultimate power of a charismatic leader over his followers.
Tim Carter was spared to carry out one last mission for the temple. Almost 30 years after that horrible day, we spoke for the first time about one of the worst American tragedies of the last century.
"We are inextricably linked," Carter said. "What you experienced at the airstrip is what I experienced at Jonestown. Somebody was trying to kill us. And my family was killed as well. I cannot describe the agony, terror and horror of what that was."
___
Peoples Temple sprang from the heartland in the 1950s. Jones built an interracial congregation in Indianapolis through passionate Pentecostal preaching and courageous calls for racial equality. Moving his flock to California, the minister transformed his church into a leftist social movement with programs for the poor.
Political work by his followers elevated Jones to prominence in liberal Democratic circles by the late 1970s. He was head of San Francisco's public housing commission when media scrutiny and legal problems spurred his retreat to Jonestown for what would be his last stand.
Yulanda Williams was about 12 when she began attending temple services in San Francisco with her parents. Her father, lured by Jones' reputation as a Christian prophet with healing powers, believed that the minister helped him recover from a heart attack.
In 1977, as news media were beginning to investigate disciplinary thrashings and other abuse in the temple, Jones summoned Williams and her husband to Guyana.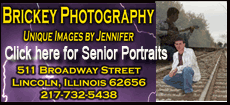 Upon arrival in Jonestown, the couple felt deceived. It was far from the paradise Jones described. People were packed into metal-roofed cabins, sleeping on bunks without mattresses and using outhouses with newsprint for toilet paper. There were armed guards, and Jones warned that deserters would encounter venomous snakes and hostile natives.
The preacher, who once charmed U.S. politicians and met with future first lady Rosalynn Carter, had turned into a pill-popping dictator who sadistically presided over harsh discipline. "I felt like I was in a concentration camp and he was Hitler," Williams said.
Because her husband was an attorney whose skills could be better used elsewhere, they were permitted to leave after a few weeks. And months before the horrific end, Williams and her family cut ties with the temple.
Eventually, Williams joined the San Francisco Police Department. But she told no one about her temple involvement for a decade because she feared the loss of her job. When she finally confided to a deputy chief, "He said, 'No way,' because everybody had this stereotype" about the kinds of people who were members of Peoples Temple, she recalled.
In fact, these were mostly ordinary people who joined the temple because they wanted to help their fellow man and be part of something larger than themselves.
Williams thrived as a policewoman. The department needed officers to connect with gang members and other juveniles in trouble with the law. "I told my story to young people," said Williams. "They were amazed because they never imagined anyone could beat these types of odds."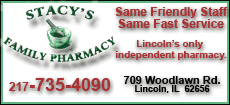 On the morning of Nov. 18, Ryan's party was about to tour the settlement, and investigate whether its inhabitants truly were free to go.
Leslie Wilson, wife of security chief Joe Wilson, took her 3-year-old son Jakari to the kitchen building where they met seven others who had endured enough of Jonestown's Spartan life and Jones' faked sieges and suicide rehearsals. The group told fellow settlers they were going on a picnic -- but they just kept on moving through the jungle, with Jakari slung in a sheet on Wilson's back.
"I was so scared I was shaking in my tennis shoes," she recalled. "I was waiting for a gunshot and a bullet and me dropping."
Concealed by thick undergrowth, the escapees passed so close to the Jonestown guard shack that they could hear voices. Trudging 35 miles along railroad tracks, they arrived sweaty and dirty that night in the town of Matthews Ridge.
Wilson, who lost her mother, brother, sister and husband that Saturday, would be consumed with survivor's guilt.
On Mother's Day, two years after Jonestown, she thought about what it must have been like for her mother to see two of her children die. She put a pistol to her head.
She did not shoot. She had to live, she decided, for the sake of her son.
After a bout with drug abuse, she twice married and bore two more children.
Now divorced, she goes by her married name Leslie Cathey and works in the health care industry. She finally has found forgiveness, even for Jones, but she cannot forget. "I pray my family did not think I left them," she said. "Not a day goes by that I don't think about it."
___
While a temple dump truck ferried the Ryan party and 15 grim-faced defectors toward the Port Kaituma airstrip six miles away, we were unaware that anyone had escaped. But at Jonestown's front gate, Joe Wilson inspected the crowded truck bed, looking for his wife and toddler.
We made it safely to the dirt strip. But then, a tractor with a trailer full of temple gunmen -- Wilson among them -- soon bore down on us. Gunfire exploded as we boarded two small planes.
Ryan died. So did defector Patricia Parks, NBC newsmen Don Harris and Bob Brown, and photographer Greg Robinson, my colleague at the San Francisco Examiner.
I was shot in the left forearm and wrist. That night those of us who were ambulatory took turns tending to the most severely wounded in a tent by the airstrip: The NBC soundman. A temple defector who someday would become a policeman. A concerned relative whose sister was a Jones mistress. And Ryan aide Jackie Speier, who would go on to a long career as a California lawmaker before being elected to his seat in Congress this year.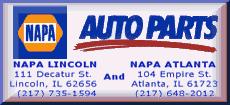 Some survivors had fled into the jungle but most took refuge in a cramped rum shop, fearful the assassins would return. "You're gonna see the worst carnage of your life at Jonestown," predicted one of the defectors the next morning. "It's called 'revolutionary suicide.'"
___
By the time the airstrip gunmen -- among them, Joe Wilson -- returned to Jonestown, Jones had gathered his people in the pavilion and, weaving words of desperation, had begun preparing them for the end. Then he used news of Ryan's shooting to convince the throng that they had no hope, no future, no place to go. "The congressman has been murdered!" he announced. "Please get the medication before it's too late. ... Don't be afraid to die."
When potassium cyanide-laced Grape Flavor Aid was brought forward, Jones wanted the children to go first, sealing everyone's fate because the parents and elders would have no reason to live. With armed guards encircling everyone and with youngsters bawling and screaming, medical staff members with syringes squirted poison down the throats of babies.