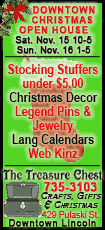 The catwalk glittered and two silver palm trees adorned the stage. Models showed 68 outfits, including the $5 million Black Diamond Fantasy Miracle Bra worn by Lima and designed by jeweler Martin Katz. It is decorated with white and black diamonds and rubies, and will be for sale in the company's catalog, Katz said.
"You could wear it as an open top," he said. "It looks like a finished top."
Lima said she was excited to be wearing it.
"I always wanted to wear the Fantasy Bra. It's the first time that Victoria's Secret makes a black diamond bra," Lima said. "A woman could definitely buy it if they love it and men too."
Themes in the show included glamorous goddesses and bold colors with geometric designs influenced from the 1920s. Professional dancers wore one-piece bathing suits for one segment and models got playful with Usher when he performed.
There were also designs from the youthful Pink collection, along with pastels, florals and a black tie theme.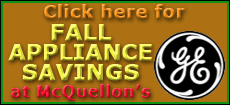 Models wore gilded bras with Swarovski crystals attached. There was also a gold sculpted feather body piece that curved around the model's body. Metal sculpted laurel leaves were also worn around some of the models' necks.
Model Karolina Kurkova wore a bra and underwear in a diaphanous hand-dyed, pleated, draped gown with a leather belt and gilded feather jewelry. Meanwhile, Klum was in a cutaway evening gown of hand-printed silk, tulle and duchess satin, decorated with red roses.
Another model wore a crystal yarn, knitted catsuit with a hard leather lacquer belt and boots by Pierre Hardy.
For the Pink collection, a model wore a recycled plastic bag jacket and skirt on top of a hand-knitted bra and boy briefs.
A model also walked down the runway in a quilted, velvet body corset embellished with ostrich feathers and crystals.
It's "a celebration of sophistication and elegance ... our way to do a new take on holiday celebrations," said Todd Thomas, the costume designer.