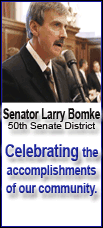 Today's highlight in history:
On Nov. 17, 1968, the NBC television network outraged football fans by cutting away from the closing minutes of a New York Jets-Oakland Raiders game to begin a special presentation of "Heidi" on schedule. (Home viewers were prevented from seeing the Raiders come from behind to beat the Jets 43-32.)
On this date:
In 1558, Elizabeth I acceded to the English throne upon the death of Queen Mary.
In 1800, Congress held its first session in Washington in the partially completed Capitol building.
In 1869, the Suez Canal opened in Egypt.
In 1917, sculptor Auguste Rodin died in Meudon, France, at age 77.
In 1934, Lyndon Baines Johnson married Claudia Alta Taylor, better known as "Lady Bird," in San Antonio, Texas.
In 1962, Washington's Dulles International Airport was dedicated by President Kennedy.
In 1970, the Soviet Union landed an unmanned, remote-controlled vehicle on the moon, the Lunokhod 1.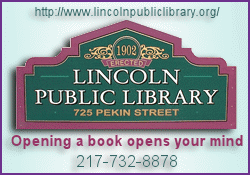 In 1973, President Nixon told Associated Press managing editors meeting in Orlando, Fla.: "People have got to know whether or not their president is a crook. Well, I'm not a crook."
In 1987, a federal jury in Denver convicted two neo-Nazis and acquitted two others of civil rights violations in the 1984 slaying of radio talk show host Alan Berg.
In 1997, 62 people, most of them foreign tourists, were killed when six militants opened fire at the Temple of Hatshepsut in Luxor, Egypt; the attackers were killed by police.
Ten years ago: The public got to hear Monica Lewinsky's voice for the first time as the House Judiciary Committee released 22 hours of tape recordings secretly made by Linda Tripp. Israel's parliament overwhelmingly approved the Wye River land-for-peace accord with the Palestinians. Actress Esther Rolle died in Culver City, Calif., at age 78.