The professor, Charles Nesson, has come to the defense of a Boston University graduate student targeted in one of the music industry's lawsuits. By taking on the case, Nesson hopes to challenge the basis for the suit, and all others like it.
Nesson argues that the Digital Theft Deterrence and Copyright Damages Improvement Act of 1999 is unconstitutional because it effectively lets a private group -- the Recording Industry Association of America, or RIAA -- carry out civil enforcement of a criminal law. He also says the music industry group abused the legal process by brandishing the prospects of lengthy and costly lawsuits in an effort to intimidate people into settling cases out of court.
Nesson, the founder of Harvard's Berkman Center for Internet and Society, said in an interview that his goal is to "turn the courts away from allowing themselves to be used like a low-grade collection agency."
Nesson is best known for defending the man who leaked the Pentagon Papers and for consulting on the case against chemical companies that was depicted in the film "A Civil Action." His challenge against the music labels, made in U.S. District Court in Boston, is one of the most determined attempts to derail the industry's flurry of litigation.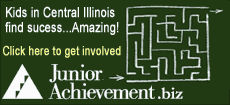 The initiative has generated more than 30,000 complaints against people accused of sharing songs online. Only one case has gone to trial; nearly everyone else settled out of court to avoid damages and limit the attorney fees and legal costs that escalate over time.
Nesson intervened after a federal judge in Boston asked his office to represent Joel Tenenbaum, who was among dozens of people who appeared in court in RIAA cases without legal help.
The 24-year-old Tenenbaum is a graduate student accused by the RIAA of downloading at least seven songs and making 816 music files available for distribution on the Kazaa file-sharing network in 2004. He offered to settle the case for $500, but music companies rejected that, demanding $12,000.
The Digital Theft Deterrence Act, the law at issue in the case, sets damages of $750 to $30,000 for each infringement, and as much as $150,000 for a willful violation. That means Tenenbaum could be forced to pay $1 million if it is determined that his alleged actions were willful.
The music industry group isn't conceding any ground to Nesson and Tenenbaum. The RIAA has said in court documents that its efforts to enforce the copyright law is protected under the First Amendment right to petition the courts for redress of grievances. Tenenbaum also failed, the music group noted, to notify the U.S. Attorney General that that he wanted to contest the law's constitutional status.
Cara Duckworth, a spokeswoman for the RIAA, said her group's pursuit of people suspected of music piracy is a fair response to the industry's multibillion-dollar losses since peer-to-peer networks began making it easy for people to share massive numbers of songs online.
"What should be clear is that illegally downloading and distributing music comes with many risks and is not an anonymous activity," Duckworth said.
Still, wider questions persist on whether the underlying copyright law is constitutional, said Ray Beckerman, a Forest Hills, N.Y.-based attorney who has represented other downloading defendants and runs a blog tracking the most prominent cases.