Much of the debate is expected to boil down to two main choices: whether to continue pushing for Tibetan autonomy, a path called the "middle way" that the Dalai Lama has promoted for two decades; or striving for independence -- a move almost certain to end the on-off talks held with Beijing since 2002.
Samdhong Rinpoche, prime minister of the self-proclaimed Tibetan government-in-exile, called for an "open and frank discussion" and new ideas.
Within the two camps, there are a range of possibilities, with various factions urging more protests, angrier protests, more pressure on Western nations and even, in a very small group, a push for sabotage of China's infrastructure.
Rinpoche said in an opening speech to the hundreds of delegates that the meeting may not necessarily lead to a new approach with China and that any new path needs to have "the clear mandate of the people."
The Dalai Lama was not expected to attend any of the meetings, said Lobsang Choedak, press officer of the government-in-exile.
On Sunday, the Dalai Lama's envoys to the last round of talks with Beijing said in a statement that they had presented China with a detailed plan on how Tibetans could meet their autonomy needs within the framework of the Chinese Constitution.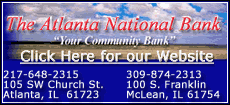 Their plan says the constitution "contains fundamental principles on autonomy and self-government" that would allow Beijing to "respond to the uniqueness of the Tibet situation."
It calls for the protection for the Tibetan language and culture, restrictions on non-Tibetans moving into Tibet and the rights of Tibetans to create their own government that would "have the power to execute and administer decisions autonomously."
But China apparently rejected the plan and recent "Chinese statements distort the position and proposal we have outlined in our paper," the statement said.
Chinese officials said no progress was made in the talks two weeks ago, calling the Tibetan stance "a trick" and saying it lacked sincerity.
"The Dalai Lama or the Tibetan government-in-exile cannot be held responsible for the failure of the Chinese to respond to our sincere and genuine attempts," said Dalai Lama envoy Lodi Gyari, who has participated in all eight rounds of talks since 2002.
"The Chinese leadership keeps on saying that the doors to a dialogue are always open but they haven't shown any willingness to take any step, however small, forward," he said in the statement, the first by envoys since the latest round of talks.
China has dismissed this week's meeting as meaningless, saying the participants do not represent the views of most Tibetans. Beijing says the Dalai Lama and his followers are seeking outright independence from Chinese rule.
The Dalai Lama has declined to offer his views on the future of the movement because he said he did not want to tilt the debate in any particular direction.