A coast guard official at nearby Onomichi earlier said the ship was scheduled to leave Monday afternoon, but refused to give his name or further details. Government officials refused to comment, citing concerns the departure would be disrupted.
Japanese whalers plan to catch up to 935 minke whales and 50 fin whales. Officials say there will be no changes to their hunting plans despite international protests and slumping demand for whale meat at home.
Greenpeace said its members staged protests as the Nisshin Maru left its port, displaying a banner that read, "Whaling on Trial." It said only a small group of officials and families of crew members saw the ship off.
In previous years, a departure ceremony was held for the expedition.
"We've decided not to hold a departure ceremony or announce the departure for safety reasons," said Fisheries Agency official Toshinori Uoya. Last year, protesters tried to ambush the fleet just off the coast.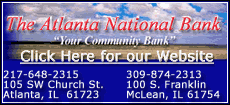 Japan kills about 1,200 whales a year in two hunting expeditions under a scientific program that Tokyo says provides crucial data on populations, feeding habits and distribution of the mammals in the seas near Antarctica and the northwestern Pacific Ocean.
Japan's research hunts are allowed by the International Whaling Commission, but opponents call them a cover for commercial whaling, banned in 1986.
"'The research whaling' has hardly produced any internationally credible results, and is virtually serving no benefit to taxpayers," Greenpeace said in a statement. "Research whaling should be stopped immediately."
Australia announced Monday that it will invest $3.87 million in non-lethal whale research to show Japan that the animals do not need to be killed in order to be studied. The campaign will involve aerial surveys, satellite tags and genetic studies.