Podesta has proposed a different way to pay for universal health care than Obama -- even though they both support a huge expansion of coverage. Both men say they also favor a transparent, open government that protects civil rights and liberties, but have different ways to get there.
Podesta, Clinton's former chief of staff who ran the liberal Center for American Progress, acknowledged some differences.
"Before joining the transition, I ran a think tank and have obviously put forward a number of ideas for tackling our nation's most critical problems," Podesta told The Associated Press in a statement. "But I am here to help implement President-elect Obama's agenda, not my own."
Podesta is the best known among Obama's three transition leaders. The others are Pete Rouse, who worked on Capitol Hill more than 30 years and was Obama's chief of staff in the Senate, and Valerie Jarrett, a friend of the president-elect and campaign adviser.
Podesta has thrived on pressure many others wouldn't stand, handling the scandals of the Clinton White House. But since leaving government, he has been writing and speaking on the same issues that Obama will face when he takes office: the economy, global warming, health care, education, the Iraq war.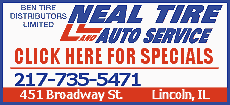 Podesta, 59, accepted the job as Clinton's chief of staff just before the president's impeachment trial began. Clinton not only survived but, with Podesta's help, maintained high approval ratings. Podesta also handled controversial firings at the White House travel office, and questions about Hillary Rodham Clinton's profits from commodity trading and the family's controversial investment in property known as Whitewater.
"He doesn't need a favor," said Podesta's brother Tony, one of the top lobbyists in Washington. "Obama picked him because he'll give it to you straight. He knows a lot about policy and politics, and knows all the people you might pick to run the government."
Obama campaigned against lobbyists' influence but Podesta saw lobbyists as valuable assets because of their government experience. In his first news conference, Podesta announced that lobbyists could join the transition team if they signed a strict ethics code. They must avoid working in any field in which they lobbied in the last year. They also must pledge not to lobby the Obama administration on the same matters they focused on during the transition for a year after leaving Obama's service.
Podesta's willingness to operate under pressure doesn't mean that everything went smoothly. Podesta said President Clinton personally lied to him about Clinton's sexual relationship with former White House intern Monica Lewinsky. Podesta repeated the falsehoods, and found himself in the embarrassing position of trying to find Lewinsky a job outside the White House.