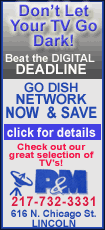 Even his barber makes house calls now, depriving Obama of the regular barber shop visits he seemed to enjoy.
Still, after winning the presidency on Nov. 4, Obama has tried to reclaim as much as he can of the family-focused routine he sacrificed while campaigning for nearly two years.
He wakes up in his own bed, heads to the gym for a workout, returns to his house in leafy Hyde Park to shower and change, and then travels to a downtown Chicago office building, 15 minutes away by motorcade. He spends several hours there before returning home to his wife, Michelle, and daughters, Malia and Sasha.
The future president and first lady still go to their favorite restaurant, Spiaggia, for Italian food. Obama dropped the girls at their school two days last week, and even attended parent-teacher conferences.
In an interview aired Sunday on CBS' "60 Minutes," Obama said: "I'm sleeping in my own bed over the last 10 days, which is quite a treat. Michelle always wakes up earlier than I do. So listen to her roaming around and having the girls come in and, you know, jump in your bed. It's ... it's a great feeling."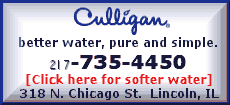 He plans a family vacation in Hawaii, as usual, over the Christmas holiday.
"I am not going to be spending too much time in Washington over the next several weeks," Obama said in a recent phone conversation overheard by reporters on his plane.
But on Jan. 20 he will become president and move his family into the White House, where almost nothing will be the same.
"It transforms their lives," said Thomas E. Cronin, a presidential scholar at Colorado College in Colorado Springs. "All of them, no matter who they are, yearn to get away for time with family or friends."
Obama has endured increasing restrictions on his day-to-day activities as he ascended the political ladder at warp speed, from the Illinois Legislature to the U.S. Senate to president-elect. It has not been easy.
After securing the Democratic nomination, he bristled when news organizations insisted on having a "protective pool" of reporters and photographers shadow his every move, even when it required them to sit for hours in vans outside his gym, office and home. He eventually yielded to the inevitable, knowing that nominees, presidents-elect and presidents have agreed to such arrangements for years.
On Halloween, Obama grew annoyed when journalists maneuvered to capture him walking down a Chicago street with Sasha, 7, in costume.
"Leave us alone. Come on, guys," Obama said. At one point, he and Sasha began jogging to get away.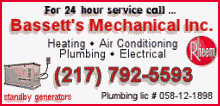 Michelle Obama told "60 Minutes" about taking the girls to school the day after the election. "Some people were cheering as I walked the kids to the class," she said. "And I remember Malia saying, 'That's embarrassing.'"