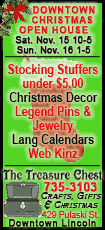 Interviewing Albert allows an observer to see that at the age of 78, Bob hasn't lost a bit of enthusiasm for this community and life in general. In fact his entire demeanor and love for life belies the fact he is 78 years old. When asked why he was still going to his office and working, he was quick to respond: "I enjoy meeting people and people meeting me. I enjoy this."

Bob also has another enjoyment, a passion that he truly enjoys.

Before answering any questions, Bob had to show a slide show of pictures he took at Lake Springfield this past spring. A boater had accidentally backed his truck into Lake Springfield, and Bob was on hand to document the disaster as well as the wrecker working to pull the truck and boat back out of the water. He proudly noted that the Springfield paper asked for some of his pictures for their publication.

Like everything in his life, Albert has an enthusiasm about his hobby, and he has excellent cameras and software to help make his passion enjoyable. He never goes anywhere without his cameras now, as one never knows when that one great picture might make itself available to Bob's discerning eye.

Bob fully understands how much the world has changed in his lifetime, mentioning that he was born at home in 1930 in Bloomington. He had to add that the phone number for the doctor who delivered him was 33.

Albert has a quick, subtle wit to accompany his constant smile. In his notes, he mentioned he recollected an early childhood memory: "I remember the doctor coming to work on my brother Bill's finger when he caught it in the washing machine wringer, and had it shortened."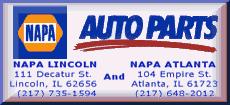 The Albert family moved to Lincoln when Bob was 9, and it was as a freshman at Lincoln Community High School that he met the love of his life, Janette. The two dated for four years, and Bob fondly noted that the day they were married, July 9, 1950, at 4 p.m. was the most important day of his life.
Bob's first career was as a butcher for the family grocery store, but he and his brother Bill began to work as carpenters in their free time. It was this union that formed Albert Brothers Construction. Bob also decided to obtain a realtor's license so the firm could sell the houses they were building back in 1962. To this day, Bob has an office at Albert Realtors, 511 N. Kickapoo.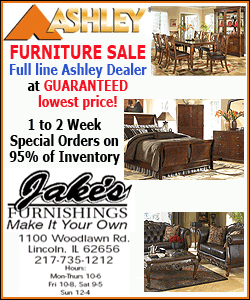 Albert became active in this community from the time he was a young man and has continued his community involvement to this day. Besides his activities with the chamber, he has been a Rotarian since 1964, holding the organization's presidency in '73-74, and twice has been named Rotarian of the year.
He has been a member of Zion Lutheran Church since 1939 and was named an elder in 1973. He has been active on the board of Abraham Lincoln Memorial Hospital, twice being the chairman of the board, in 1973-75 and again in 1999-2000. He is currently on the board at The Oasis.
Over the years, Albert has been active in many other capacities, including the President Lincoln Motel Association, Junior Achievement, Logan County Board of Realtors and the ALMH Foundation.
Although Albert has had three heart bypass surgeries, he still chooses to lead an active life and continues to enjoy the traveling that he and Janette did together for more than half a century. The couple's travels included two trips to Europe and Chile, besides all across America. Bob now uses his skills as a photographer to create lasting memories of his trips.
Bob's 57-year marriage to Janette ended with her death on Sept. 6, 2007. He stated that it was the greatest loss of his life but says that his five children were his proudest possession after that tragedy.
Bob's five children are Linda Sue Sheley, Diana Lynn Lally, Susan Kay Streicher, Gayle Ann Caskey and Michael Robert Albert.
It can be surmised that all of his children, from time to time, have to take a few minutes to allow their father to show them his latest pictures. Like everything Bob Albert has done for this community, they no doubt are picture-perfect.
[By MIKE FAK]