State offers interest-free loans to purchase emergency equipment

Send a link to a friend
[November 17, 2008] SPRINGFIELD -- Continuing to ensure that Illinois provides immediate response during emergency situations, Gov. Rod R. Blagojevich is urging emergency responders in Illinois to apply for $14 million in state loans dedicated to help purchase fire trucks and ambulances. Earlier this year, the governor signed legislation to provide millions of additional dollars to assist needy departments through the state's unique Fire Truck Revolving Loan program and the Ambulance Revolving Loan program.
"These programs have helped nearly 100 departments purchase fire trucks so that they can better respond to their communities," Blagojevich said. "Now, we're making more money available to help more departments buy the equipment they need during emergencies."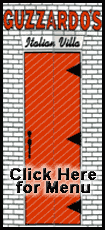 The Fire Truck Revolving Loan program, administered by the Office of the State Fire Marshal, provides no-interest, 20-year loans to local fire departments and fire protection districts for the purchase of fire trucks. The maximum loan award is $250,000. To date, the program has loaned out nearly $12 million to communities, including Beardstown, Peoria Heights, Sheffield, Lansing, Merrionette Park, Sparta, Worth, Chester, Kankakee, Robbins, Mendota, Golconda, Germantown and Fairbury.
The Ambulance Revolving Loan program was created by the governor in 2006 to assist emergency personnel purchase vehicles they otherwise couldn't afford. Under the program, zero-interest loans are provided to fire departments, fire protection districts or nonprofit ambulance services for the purchase of ambulances. The loans are available for amounts up to $100,000 and can be repaid over a 10-year period.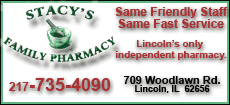 Surplus money from the Fire Prevention Fund was transferred into the Fire Truck Revolving Loan Fund and the Ambulance Revolving Loan Fund after Blagojevich signed Senate Bill 775 last spring. The programs also benefit from loan repayments, which go back into the revolving loan funds and are used for additional loans.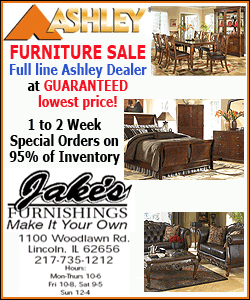 "It's important to stress that this transfer of funds will in no way affect the Fire Prevention Fund and its designated purpose. The surplus money has been sitting unused for more than five years," Illinois State Fire Marshal David B. Foreman explained. "We are definitely putting this money to good use."
Applications for the loans are available at www.state.il.us/osfm and must be postmarked no later than Dec. 19.A nine-member review committee comprising representatives of the banking industry and the fire services will review the applications. Loans are awarded on the basis of need.
[Text from file received from the Illinois Office of Communication and Information]