Banks across Europe were particularly badly hit by recession fears after Citigroup announced it would cut thousans of jobs, with Barclays PLC down 6 percent, HBOS PLC another 12 percent, Deutsche Bank AG 5 percent and Commerzbank AG 6 percent.
"There is huge uncertainty hanging over the markets' head, and banks are really out of favor," said Howard Wheeldon, senior strategist at BGC Partners.
The morning losses in Europe follow similar drops in Asia. Tokyo's Nikkei 225 stock average fell 194.17 points, or 2.3 percent to 8,328.41, a day after confirmation Japan, the world's second largest economy, had slipped into a recession. Hong Kong's Hang Seng Index shed 4.5 percent to 13,131.23.
The lurch lower in Europe and Asia followed Wall Street, where traders sold heavily on evidence of more economic weakness and Citigroup Inc's announcement Monday that it is to cull 53,000 jobs around the world as it seeks to deal with the impact of the financial crisis.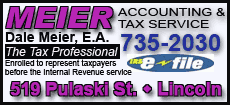 The Dow fell Monday by 223.73 points, or 2.6 percent, to 8,273.58. The Standard & Poor's 500 index fell 22.54, or 2.6 percent, to 850.75. Wall Street futures pointed to a lower open on Tuesday. Dow futures were down 1.1 percent to 8171.
Some hopeful signs emerged with the news that inflation in Britain fell in October for the first time in 14 months largely because of cheaper oil prices.
Official figures showed that the annual rate of the consumer price index measure of inflation dropped to 4.5 percent in the year to October from 5.2 percent in the year to September. Analysts had expected a more modest decline to 4.7 percent.
As a result, the markets are expecting the Bank of England to continue to cut interest rates aggressively over the coming months, with some predicting it to lop off another percentage point of its benchmark rate when it meets again in early December.
"So long as credit conditions improve significantly over the coming quarters, in line with government support measures for the banking system, the very low level of interest rates and likely fiscal stimulus should act as a powerful stimulus for the economy," said David Page, European economist at Investec Securities.