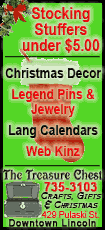 This, however, isn't a good year.
It's been a year of panic on Wall Street, as banks' stocks and profits plunged. Only two large investment banks -- Goldman Sachs Group Inc. and Morgan Stanley -- are left standing, after Bear Stearns Cos. and Merrill Lynch & Co. were bought by competitors and Lehman Brothers Holdings Inc. filed for bankruptcy.
Goldman announced Sunday that its seven top executives won't get bonuses for 2008, a sharp switch from 2007, when Goldman's CEO alone had total pay of $54 million.
With sums so huge, you may wonder how those bonuses are calculated and who decides who gets what. Here are some questions and answers.
Q: How much money do Wall Street firms devote to pay?
A: Compensation has long been the largest expense on Wall Street. Nothing even comes close.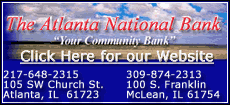 For instance, in 2007, 44 percent of Goldman's revenues were devoted to paying its employees, with roughly 30,000 people splitting a total compensation pool of more than $20 billion, for an average of $575,000 each.
Goldman's compensation total was nearly twice its fiscal 2007 profit of $11.6 billion.
Of course, not everyone took home a half-million. CEO Lloyd Blankfein's $54 million payday and comparable amounts paid to other top executives left less for midlevel managers. Still, Goldman made plenty of workers millionaires last year -- some earned far more than that $575,000, while some earned much less.
It's likely to do the same, very quietly, this year, as it strives to keep its top performers.
Q: Why are bonuses so large?
A: Base pay on Wall Street is a modest portion of total pay, with senior executives earning salaries from $250,000 to $450,000 -- an amount that can more than quadruple during a good year, when bonuses are high.
The argument for rich pay on Wall Street is that investment banks are, in some respects, like law firms: They're only as good as their teams. Because employees are the firms' greatest asset, their pay is the firms' largest expense.
Investment banks make money through "relationship business," like representing companies in negotiations to buy other companies and arranging loans for those deals.
They also charge fees for a wide swath of services: Companies pay the banks fees when they go public, issue additional stock or take on debt. Hedge funds pay fees when they trade stock, debt or other securities and wealthy investors pay fees for money management.
In addition, the banks make their own investments; in good years, they lead to profits from their stock and bond trading teams, and in bad years lead to losses.
Banks argue that if they didn't pay so well, their brightest employees would flee for other financial jobs at private equity firms or at hedge funds, which command hefty money-management fees from their clients.