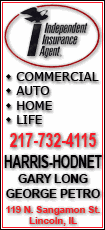 President George W. Bush and GOP lawmakers instead propose diverting $25 billion in loans approved by Congress in September -- designed to help auto manufacturers retool their factories so they can make more fuel-efficient vehicles -- to cover the firms' immediate financial woes.
But auto executives, backed by leading Democrats, insist they need another $25 billion in emergency loans to avert a collapse of one or more of their companies before year's end. That would bring the total federal help for the industry to $50 billion this year.
The executives, along with the head of the United Auto Workers union, were making their case Tuesday at a hearing before the Senate Banking Committee as auto bailout backers hunted the votes necessary to pass the plan in a postelection session. Aides in both parties and lobbyists tracking the plan privately acknowledge they are far short.
The debate comes as the financial situation for General Motors Corp., Ford Motor Co. and Chrysler LLC grows more precarious. GM has said it could run out of cash by year's end without government aid.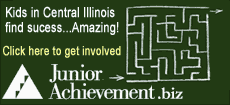 "They're going to need to address what is the perception among some of our colleagues here that there's still some quality issues with the Big Three, and they haven't begun to do the necessary restructuring -- because they have," said Sen. Carl M. Levin, D-Mich., an architect of the bailout.
Levin's bill would provide loans with initial interest rates of 5 percent to the U.S. automakers and suppliers in exchange for a federal stake in the companies or warrants that would let the government profit from future gains. Loan applicants would have to give the government a plan for "long-term financial viability."
But the measure stops short of giving the government a say over the firms' operations through an oversight board or hard limits on executive compensation. While taking advantage of the program, the companies could not pay dividends, award bonuses to executives making more than $250,000 a year, or give golden parachute payments to top people departing from the firms.